Best Electric Vehicles of 2023 and 2024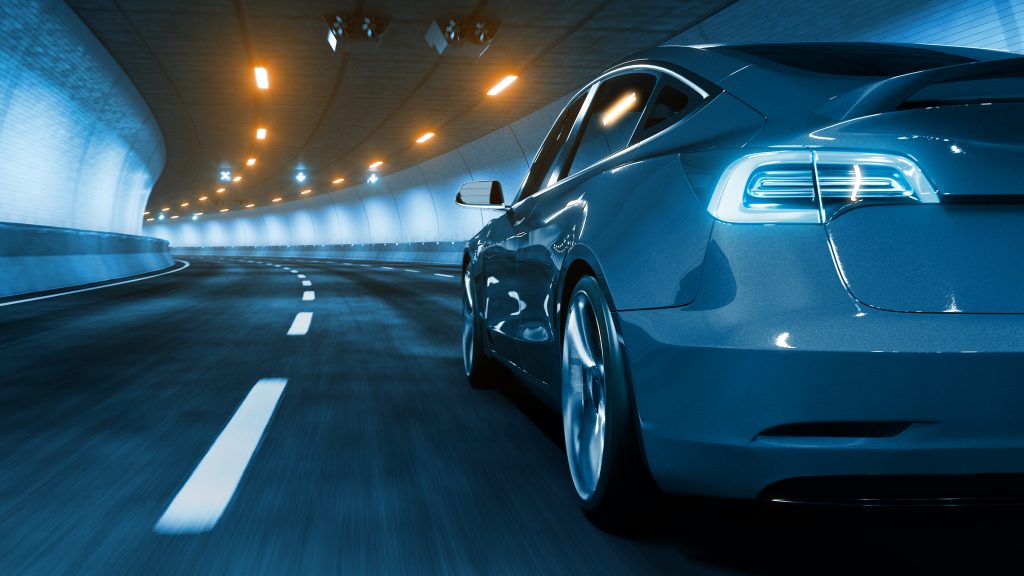 The electric vehicle (EV) revolution is in full swing, and this year and beyond are shaping to be pivotal years for these green machines. For prospective EV owners or those seeking an upgrade, identifying the best electric vehicles of 2023 and 2024 can be daunting. Below, we'll dive into our top picks across various categories.
Methodology for Selection
To bring you the best electric vehicles currently on the market, a comprehensive approach is followed:
Performance Metrics: Evaluating acceleration, top speed, and driving range.
Consumer Reviews: Assessing feedback on comfort, driving experience, and reliability.
Price Point: Analyzing the value for the price tag.
Safety Features and Ratings: Favoring vehicles with exemplary safety.
Additional Features: Weighing in-car technology, luxury features, and extras.
Best Electric Vehicles by Category
Base prices listed below are courtesy of Car and Driver. Prices are subject to variability.
Compact
Tesla Model 3
Tesla's compact wonder, the Model 3, offers an unbeatable range paired with a sleek, modern interior. Its Autopilot system makes driving a breeze, and its energy efficiency remains unrivaled in its class. (Starting at $38,990.)
Nissan Leaf
Steadily carving its niche, the Nissan Leaf boasts an eco-friendly footprint, reasonable pricing, and reliable performance. Its e-Pedal and ProPILOT assist in simplifying driving. (Starting at $29, 255.)
Chevrolet Bolt EV
The Chevy Bolt is the most affordable EV on our list, with a dynamic blend of peppy performance and considerable range. Its compact design is paired with a spacious interior, making city commutes more enjoyable. (Starting at $27,495.)
Mid-size
Hyundai Ioniq 5
Merging vintage aesthetics with futuristic design, the Ioniq 5 impresses with ultra-fast charging and cutting-edge technology. Its spacious interior boasts luxury and modern functionality, all underpinned by Hyundai's commitment to sustainability. A standout in the EV world, it offers an unparalleled driving experience. (Starting at $42,985.)
Ford Mustang Mach-E
The legendary Mustang's electric evolution, the Mach-E, seamlessly marries iconic design with electric efficiency. It delivers a thrilling driving experience bolstered by top-tier technology and a range that challenges the best in its class. (Starting at $45,000.)
Volkswagen ID.4
As Volkswagen's beacon in the mid-size electric arena, the ID.4 is a harmonious blend of comfort, design, and power. With an intuitive user interface, plush ride quality, and consistent energy delivery, it positions itself as a top choice. (Starting at $41,000.)
Crossover
Kia EV6
Embodying a fusion of athletic aesthetics and practical design, the EV6 from Kia promises a driving experience that's as exhilarating as it is efficient. With its rapid charging capabilities, expansive range, and a suite of modern tech features, it sets a new standard for electric crossovers. (Starting at $43,925.)
Audi Q4 e-tron
As Audi's foray into the electric crossover segment, the Q4 e-tron marries the brand's signature luxury with trailblazing EV technology. Its refined interior, smooth drive dynamics, and a rich array of tech amenities position it as a premium choice for EV enthusiasts. (Starting at $50,995.)
Mazda MX-30
Showcasing Mazda's distinct design philosophy in an electric avatar, the MX-30 is an elegant and slightly unconventional foray into electric crossovers. Its freestyle doors, sustainable interior materials, and responsive driving dynamics present a refreshing alternative in the EV market. (Starting at $35,485.)
SUV
Tesla Model X
A marvel of electrical engineering, the Model X redefines the SUV category with its breathtaking acceleration, unmatched range, and iconic falcon-wing doors. Infused with Tesla's cutting-edge technology and luxury features, it offers both a commanding road presence and an enviable cabin experience. (Starting at $81,630.)
Mercedes-Benz EQC
As Mercedes-Benz's initial entry into the all-electric segment, the EQC combines the brand's renowned luxury and craftsmanship with zero-emissions driving. The SUV boasts a sleek design, a plush interior filled with state-of-the-art technology, and a performance that lives up to the brand's reputation. (Starting at $68,895.)
Jaguar I-PACE
The I-PACE, Jaguar's pioneering electric SUV, melds the brand's rich heritage of design and performance with state-of-the-art electric technology. Exuding elegance with its sculpted aerodynamic design and delivering exhilarating performance metrics, this vehicle is a testament to luxury electric driving. (Starting at $72,575.)
Pickup Truck
Rivian R1T
As Rivian's groundbreaking entry into the electric truck sector, the R1T delivers a blend of luxury, ruggedness, and unmatched off-road capabilities. With a versatile storage system, impressive range, and adventure-ready features, it's carving out a significant niche in the EV market. (Starting at $75,000.)
Ford F-150 Lightning
Carrying forward the legacy of America's best-selling truck, the electric F-150 Lightning combines robust power with groundbreaking electric efficiency. It boasts impressive towing and payload capacities, integrates innovative technology for an enhanced driving experience, and stands as a testament to Ford's commitment to electric innovation. (Starting at $51,990.)
Tesla Cybertruck
Breaking the mold of traditional truck design, the Cybertruck boasts a striking exoskeleton exterior and promises unprecedented durability and off-road capabilities. With Tesla's advanced tech, impressive towing capacity, and adaptability for urban and rugged terrains, it sets a futuristic tone for electric pickups. (Starting at $60,000.)
Conclusion: Going Electric
The current moment is rich with some of the best electric vehicles across various categories. From compact cars to robust trucks, there's an electric vehicle to match every need. If you're still wondering whether an EV is right for you or how to charge it at home or away, check out CompareElectricity.com's helpful articles about all things electric.