Should I Buy An EV? – Electric Vehicle Ownership 101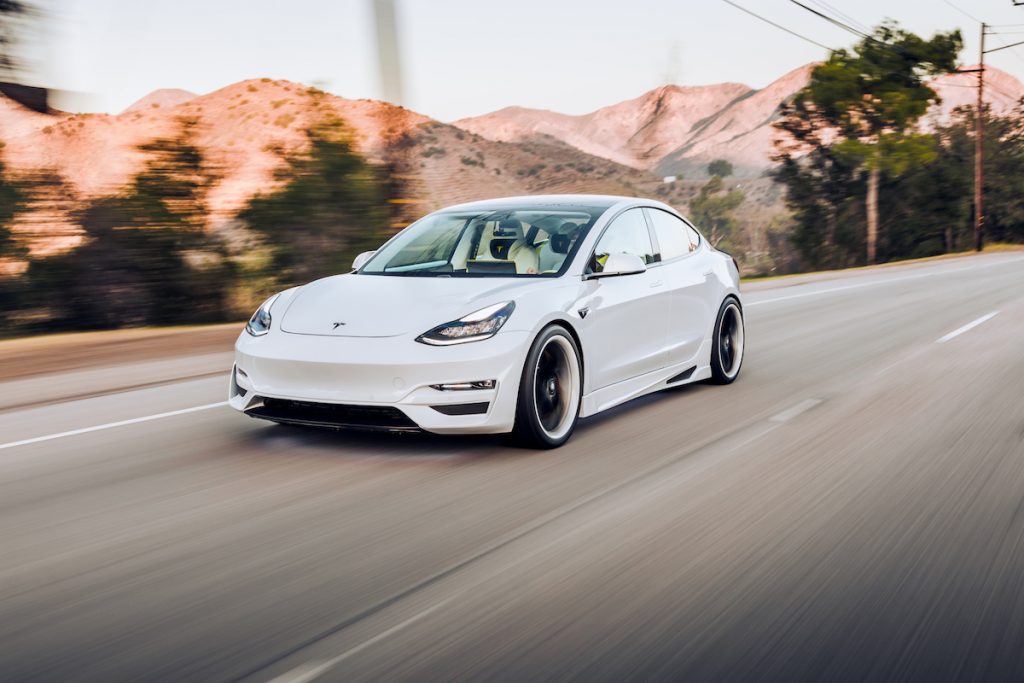 As the world shifts towards a more sustainable future, electric vehicles (EVs) have emerged as a prominent solution to reduce emissions and dependence on fossil fuels. If you're asking yourself Should I buy an EV?, it's important to understand the key aspects of EV ownership. This article will serve as your guide, covering topics such as costs, maintenance, charging, and the perks of owning an EV.
Range of Costs for Owning an EV
Several factors come into play when it comes to the cost of owning an EV. The make and model of the vehicle greatly influence the upfront cost. Generally, EVs tend to be more expensive than their gasoline-powered counterparts, primarily due to the cost of battery technology. However, prices are becoming more competitive as technology advances and production scales up.
It's worth noting that although EVs have a higher upfront cost, they can provide long-term savings. EVs are more energy-efficient, resulting in lower fuel costs than traditional vehicles. (For more on that, see Perk #2 below.) Additionally, some states and countries offer incentives and rebates, reducing the purchase price. (See Perk #3 below.) See Overall, the range of costs for owning an EV varies depending on the make, model, incentives, and long-term savings on fuel costs.
For some frames of reference . . .
Of course, the sky's the limit as far as upward pricing limit can go when you consider all the luxury and performance options out there.
Maintenance Costs Specific to EVs
One advantage of EV ownership is that they generally require less maintenance compared to internal combustion engine vehicles. EVs have fewer moving parts, eliminating the need for oil changes and transmission repairs. However, there are a few specific maintenance costs to consider:
1. Battery Maintenance
EV batteries have a lifespan and will eventually degrade over time. Battery replacements can be a significant expense, but it's important to note that advancements in battery technology are continually improving their longevity.
2. Tire Maintenance
As with any vehicle, regular tire rotations, alignments, and replacements are necessary for optimal performance and safety. EVs use specialized tires that are different than conventional gas-powered vehicles––the tires are engineered to withstand the additional weight, dynamic loading, and tractive demands specific to an EV. They'll be slightly pricier and will wear out 20% faster.
3. Brake Maintenance
EVs often use regenerative braking, which reduces wear on traditional brake pads. This results in longer brake life, but it's still important to periodically inspect and maintain the braking system.
Charging an EV: What You Need to Know
Charging an EV is a crucial aspect of ownership. There are primarily three types of charging options:
Level 1 Charging
This involves plugging your EV into a standard 120-volt outlet. Level 1 charging is the slowest method, providing around 2 to 5 miles of range per hour of charging. It is ideal for overnight charging at home.
Level 2 Charging
Level 2 chargers use 240-volt power outlets, commonly found in homes or public charging stations. They provide faster charging speeds, ranging from 10 to 60 miles of range per hour of charging, depending on the vehicle and charger capacity.
DC Fast Charging
DC fast chargers, also known as Level 3 chargers, are high-powered chargers typically found at public charging stations. They can charge an EV from 0% to 80% in as little as 30 minutes, making them ideal for long-distance travel or when you need a quick top-up.
Planning your charging needs based on your daily driving habits and access to charging infrastructure is essential. Many EVs have built-in navigation systems that display nearby charging stations and their availability.
Perks of Owning an EV
Owning an EV comes with several perks that go beyond the environmental benefits:
1. Reduced Emissions
However, that's still the primary benefit of owning one. EVs produce zero tailpipe emissions, helping to combat air pollution and reduce greenhouse gas emissions.
2. Fuel Cost Savings
Charging an EV is typically cheaper than filling up a gasoline vehicle. Over time, this can result in significant savings, especially as electricity prices stabilize or decrease.
According to a 2020 from the U.S. Department of Energy, EV owners can save up to $14,500 on fuel costs over a 15-year span. Considered another way, the cost of driving an EV is estimated to be about $2 per gallon––compare that to whatever a gallon of unleaded fuel currently costs in your area.
Then there's also the possibility that you could be generating your own electricity at home to recharge your EV, at which point your fuel cost would be nearing $0.
3. Tax Incentives
Many governments, both at the federal and state level, provide tax credits, rebates, or other incentives to encourage EV adoption. These incentives can offset the initial purchase price and make owning an EV more affordable. Currently, the IRS is offering $7,500 in tax credits for EVs purchased between 2023 and 2032.
4. HOV Lane Access
In some areas, EV owners enjoy access to high-occupancy vehicle (HOV) lanes, even with a single occupant, reducing commute times and congestion.
5. Maintenance Savings
As mentioned earlier, EVs require less maintenance than traditional vehicles, resulting in potential long-term cost savings.
Conclusion
Electric Vehicle Ownership 101 has provided you with a comprehensive overview of what it means to own an EV.
From understanding the range of costs based on make and model to the specific maintenance requirements, charging options, and the perks of owning an EV, you are now better equipped to make an informed decision.
Remember to research available incentives and consult with local dealerships or experts to gather specific information based on your region. Embrace the future of transportation with an electric vehicle and contribute to a cleaner, more sustainable world.