How to Start a Solar Farm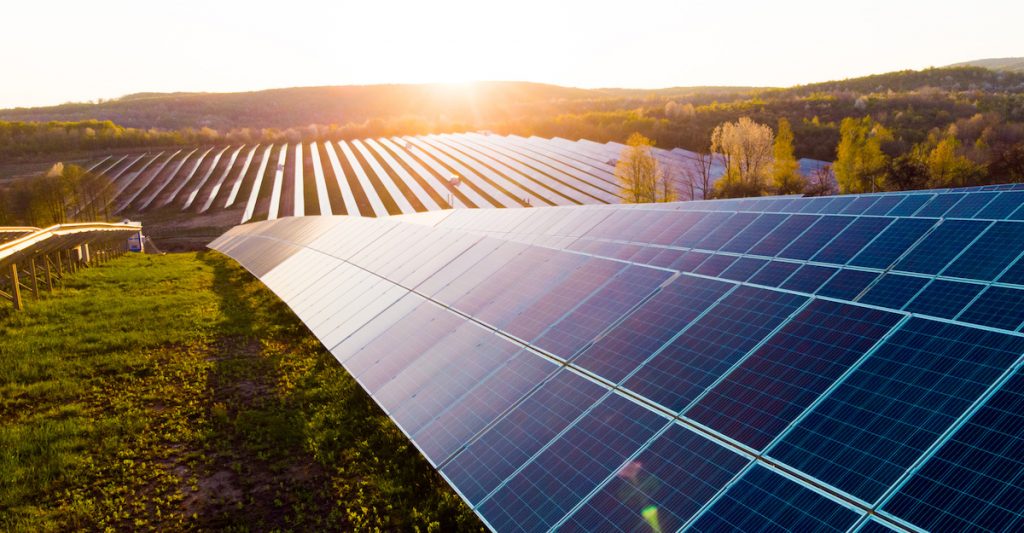 As the demand for clean and sustainable energy is becoming increasingly urgent, building a solar farm presents an important and potentially profitable opportunity. Imagine harnessing the limitless power of the sun to generate electricity while reducing carbon emissions and mitigating the effects of climate change.
A solar farm promises long-term energy independence and provides an environmentally friendly solution that can transform communities and pave the way for a brighter future.
By investing in solar energy, individuals and organizations can contribute to the global shift towards renewable resources, creating a legacy of sustainability and leaving the world a better place for future generations.
Why You Should Start a Solar Farm
Before we launch into the steps for how to start your own solar farm, let's first outline the numerous reasons to do so:
1. Renewable Energy Generation
Solar farms allow individuals or organizations to generate clean and renewable energy. By harnessing the sun's power, solar farms contribute to reducing greenhouse gas emissions and combating climate change.
2. Cost Savings
Solar energy can provide significant cost savings over time. Once the initial setup costs are recouped, solar farms can generate electricity at a lower cost than traditional energy sources. This is particularly beneficial for long-term energy consumers, such as businesses or communities.
3. Energy Independence
Building a solar farm provides a degree of energy independence. Rather than relying solely on utility companies for electricity, individuals or organizations can produce their own power, reducing dependence on external sources and potentially increasing energy security.
4. Environmental Benefits
Solar energy is a clean and sustainable source of power. By setting up a solar farm, individuals can actively reduce air and water pollution, minimize their carbon footprint, and promote a more sustainable future.
5. Revenue Generation
Solar farms can be profitable ventures. In addition to the cost savings from generating your own electricity, surplus energy produced by the solar farm can be sold back to the grid, providing an additional revenue stream.
6. Job Creation
Solar farms' development, construction, and maintenance create job opportunities in various sectors, including engineering, installation, operations, and maintenance. Setting up a solar farm can contribute to local economic growth and employment.
7. Government Incentives
Often both at the federal and state level, depending on where your solar farm is located, the U.S. government is offering incentives and subsidies to encourage the adoption of solar energy. These incentives can include tax credits, grants, or favorable regulations, making establishing a solar farm financially attractive.
The Steps to Starting Your Solar Farm
While these benefits make a strong case for starting your solar project, it's still important to note that setting up a solar farm requires careful planning, including site selection, securing financing, obtaining permits, ensuring proper maintenance, and more.
Let's explore these essential elements and considerations below, in roughly the order you'll need to go through with them to set up your solar farm.
1. Site Selection
The first step to starting your solar farm is identifying a suitable location. You'll want to choose a location with ample sunlight, minimal shading, suitable land availability, proximity to transmission lines, and favorable regulatory conditions.
If you're wondering if your area is well-suited to solar power–or if you're also considering a household solar installation–a good place to start is by checking out your area's "Solar Score" by heading to CompareElectricity.com/solar.
2. Feasibility Study
Once you've settled on a potential location (or a couple of good prospects), you'll want to dig more scientifically into its suitability with a feasibility study. With professional help, you'll identify any potential roadblocks to your solar farm's success. A quality feasibility study will thoroughly assess the site's solar resource potential, land suitability, grid connection feasibility, environmental impact, and economic viability.
3. Community Engagement
Depending on the scale and location of your solar project, community engagement could also be considered part of its feasibility study. At this step, you should engage with local communities, stakeholders, and landowners to address concerns, create positive relationships, and ensure the project benefits the community.
4. Financing
If a feasibility study gives your solar project the green light, the next step is to determine the project's financial requirements. During this step, you'll need to explore various financing options, such as loans, grants, tax incentives, power purchase agreements (PPAs), and investor partnerships.
5. Permitting and Regulatory Compliance
Around the same time you explore financing your solar farm, you'll also want to brush up on local regulations, including obtaining permits for land use, assessing environmental impact, and ensuring compliance with zoning and building codes.
6. Design and Engineering
Before getting into the nuts and bolts of your setup, the last bit of brain work involves engaging experts to design the solar farm layout, including positioning of solar panels, inverters, transformers, and other equipment. You'll want to find experienced solar engineers who can provide detailed engineering studies for electrical systems, civil works, and safety measures.
7. Equipment Procurement
Your professionally engineered layout will dictate how much equipment you must procure. You'll want to source high-quality solar panels, inverters, mounting structures, transformers, and other necessary components from reputable suppliers.
8. Construction and Installation
With all your solar farm equipment in hand, the next step is to hire experienced contractors to carry out the solar farm's construction, installation, and commissioning. Before signing any contract, ask questions about adherence to safety protocols and quality standards.
9. Grid Connection
Once your equipment is installed, you'll need to coordinate with the local utility company to establish a connection between the solar farm and the electrical grid. Before establishing a connection, you'll likely have to obtain the necessary permits and comply with grid interconnection requirements.
10. Operations and Maintenance
Much like a chores list for taking care of your house, you'll want to develop a comprehensive Operations and Maintenance (O&M) plan to ensure your solar farm's long-term performance and efficiency. Your O&M plan will involve regularly monitoring system performance, conducting inspections, cleaning panels, and promptly addressing maintenance or repair needs.
11. Monitoring and Data Analysis
Monitoring and data analysis are a separate facet of an O&M plan that deserves special attention. To optimize your solar farm's output, identify issues, and enhance overall efficiency, you'll want to Implement a robust monitoring system to track energy generation, system performance, and environmental factors.
12. Return on Investment
For the business side of your solar farm, you'll want to calculate your ROI by considering upfront costs, ongoing O&M expenses, revenue from energy sales, tax incentives, and potential revenue streams like selling renewable energy credits. You can leverage financial models and expert advice to assess the project's profitability.
13. Insurance and Risk Management
Finally, you'll want to acquire appropriate insurance coverage to protect your solar farm against potential risks, such as natural disasters, equipment failures, and liability issues. In addition to acquiring insurance, you'll also develop risk mitigation strategies and contingency plans for emergency scenarios.
Ready to Go Solar?
If you're looking for a solar quote for your home or business, check out our solar energy resources at CompareElectricity.com. You can quickly get connected to an energy advisor who can help determine if the move to solar power is right for you.