Paul McCartney Wrote a Song About Climate Change That Calls Out President Trump (Video)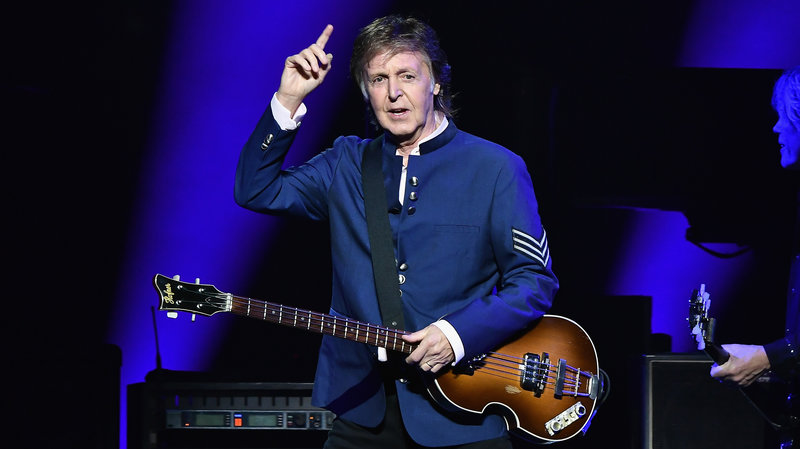 Legendary musician Paul McCartney released a song about climate change which takes shots at politicians and, specifically, President Donald Trump.
During an interview with BBC published Thursday, the former Beatles bandmate said he took swipes at several climate-change deniers, including Trump, in a track, titled "Despite Repeated Warnings," on his new album, "Egypt Station," which was released earlier this month.
In another interview on the YouTube series "Words Between the Tracks" McCartney said "I was in Japan and I was reading a newspaper – I think it was like the Tokyo Times, Japan Times or something – and there was something about climate change and it's typical, you know, the way people are kind of not doing anything about it.
"It's all gonna be fine, don't worry, oh yeah sure there's icebergs melting but it doesn't matter, it's not melting in London so don't worry about it, you know"
And the phrase was in this article, it started off "Despite repeated warnings, they're not listening". You know, it's the idea. I like that phrase "Despite repeated warnings". I thought, yeah, that sums up a lot of people's feelings. And then thought, well, what I'll do is I'll do a kind of song where I used symbolism and so the person will be symbolic of certain politicians and people who argue that climate change is a hoax, and we know a few. So I'll do it about that and I'll get somebody to symbolize one of those people. So I thought, okay it's a sea captain and he's steering a boat and he's gonna go towards the icebergs but he's been warned, and he's going because he thinks he's right, and he thinks they're all making too much of it. The usual arguments you know…
So that's what it's about. It's a sort of story like the Titanic. If they'd been warned, hey, you're gonna sink from icebergs, and if the captain said "it doesn't matter, it'll be fine". So it's that, using that kind of idea, so there's a sort of mad daft captain, and then there's all the people on the boat who know he's got it wrong."