Ever Wonder What Your Favorite Show or Event Will Cost on Your Electricity Bill?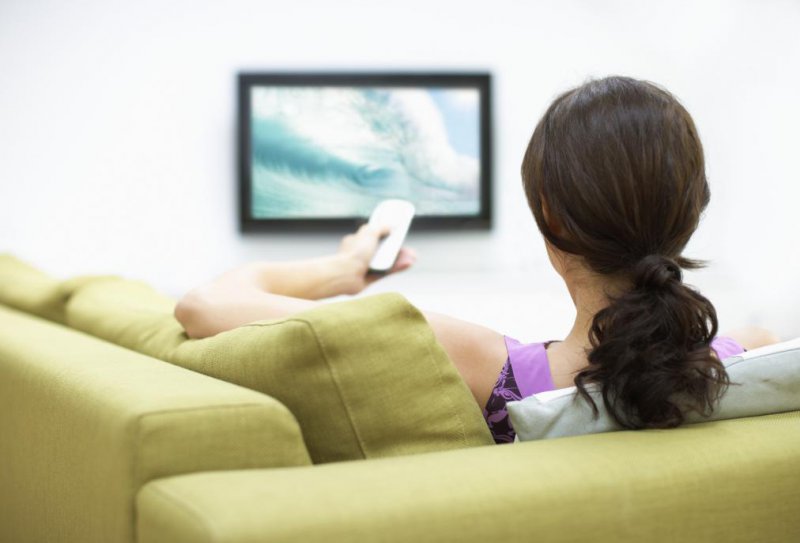 There is no doubt about it, we are an on-demand culture. Whether its "Netflix and chill", binge-watching Hulu or Amazon Prime, or DVR'ing our favorite shows, we always have content at our fingertips.
There is obviously subscription fees for these streaming services. However, other than the subscription fee, some people might wonder how much binge-watching these shows or events will add to their electricity bill. Because, let's face it, leaving your TV, router, and modem running for 6 straight hours of "Game of Thrones" isn't free.
In order to calculate this cost, you have to take the average power consumption of a modern day television and router/modem (for streaming) which totals 0.269 kWh on average for both combined. Then, multiply the consumption rate by the runtime for the entirety for a show or event and the average electricity cost in the US (currently $0.12 per kWh) to get the total electricity costs.
Using this formula, here are the electricity costs for some of the most popular shows and events: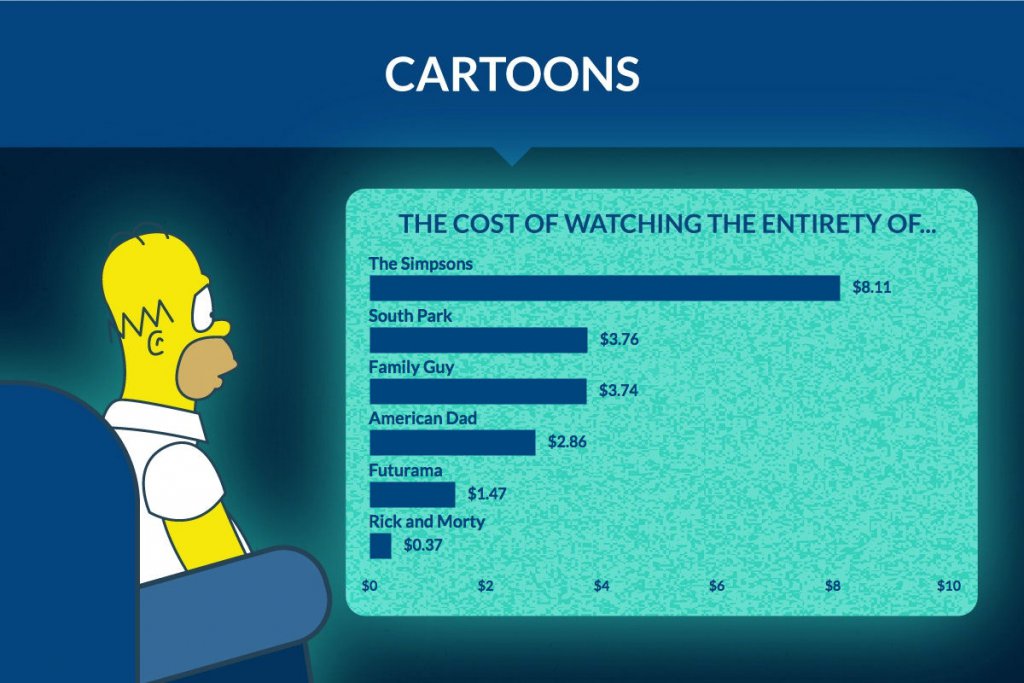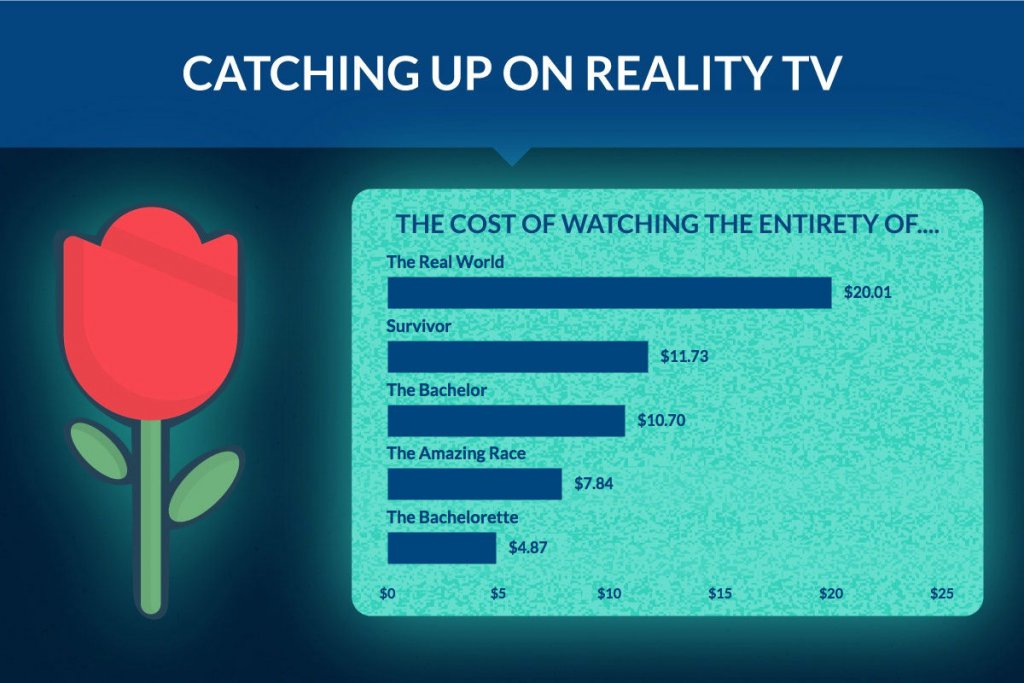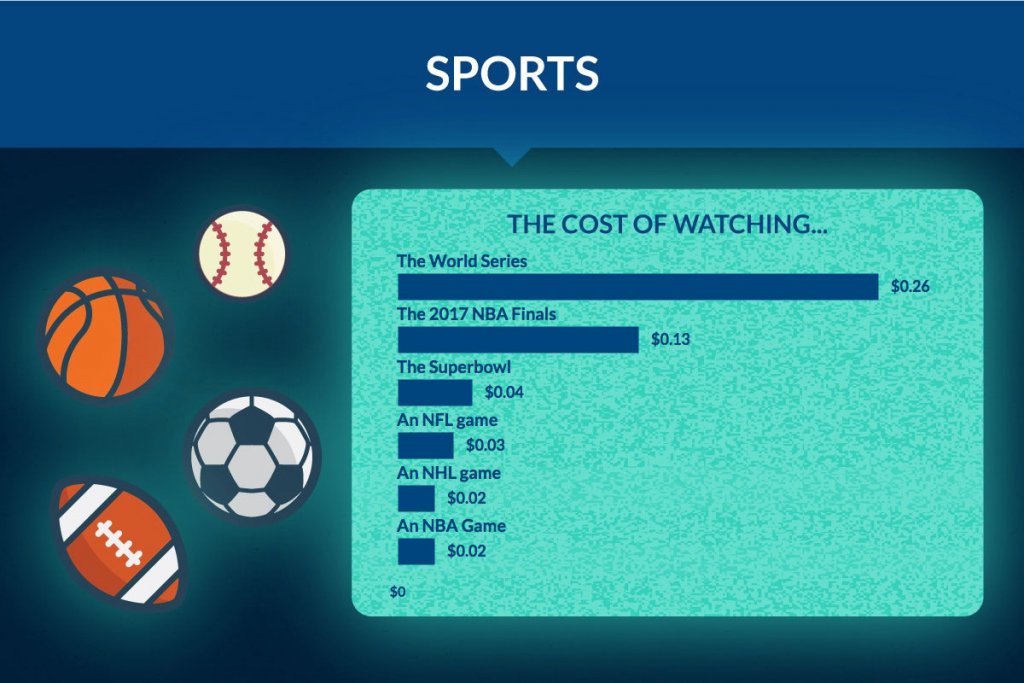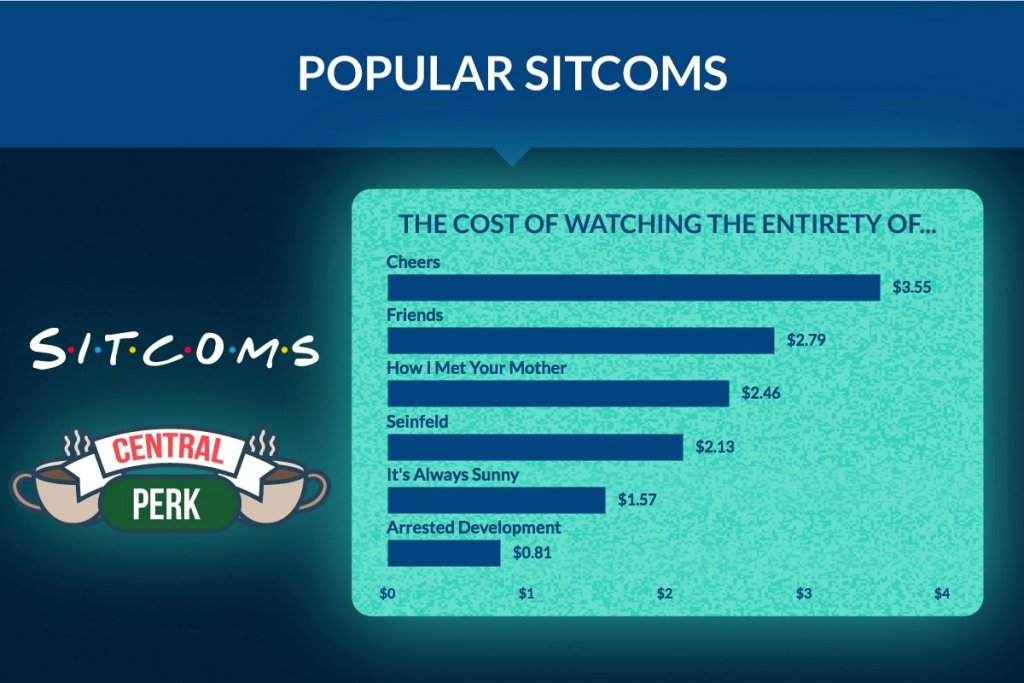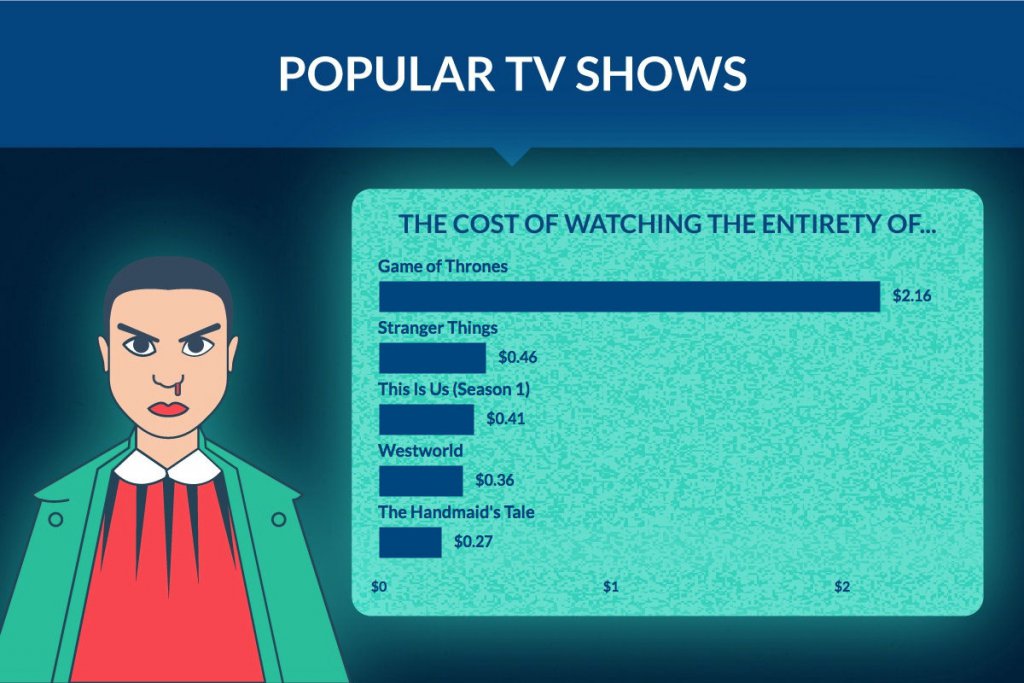 Obviously, this is a general calculation and exact costs will depend on your area's electricity rates and how energy efficient your TV and internet system is. You can see how consuming a couple shows and events each month can really add up on your energy bill. However, for many people, spending a couple more bucks on their electric bill in order to see how a show ends… totally worth it.
Source: Crescent Electric Supply Company