World Environment Day 2023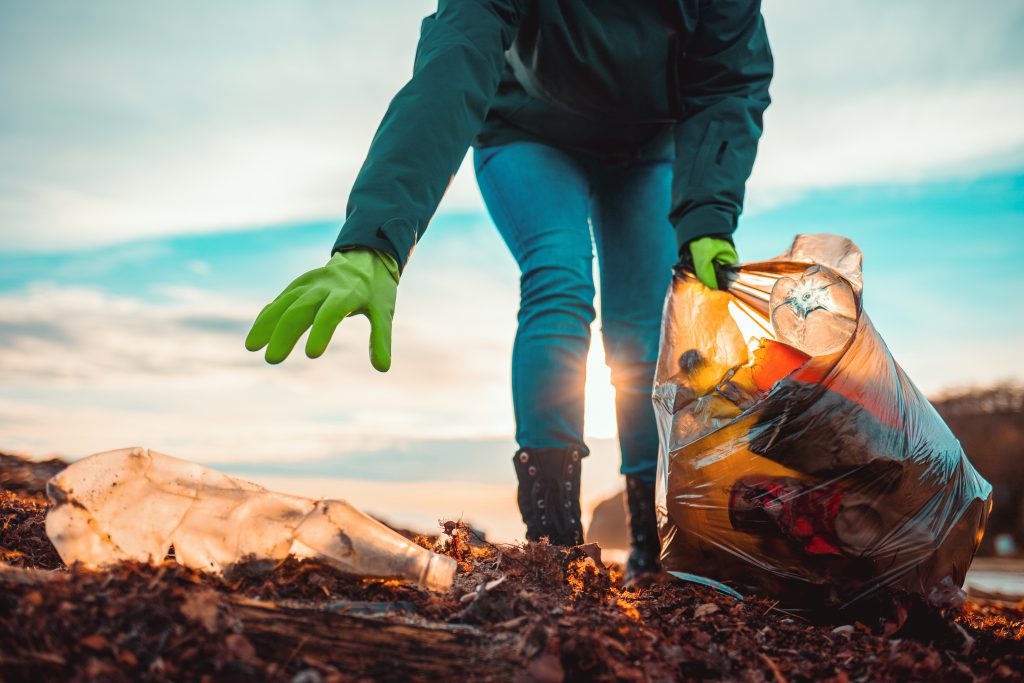 June 5, 2023, marks the 50th anniversary of World Environment Day, a day dedicated to raising awareness about the importance of environmental protection and promoting actions to preserve and improve the planet. Gradually, over its five decades of existence, World Environment Day has turned its focus to addressing how plastic waste imperils our ecosystems. As we celebrate this milestone, it is crucial to reflect on the progress made in the fight against plastic waste and acknowledge the challenges that still lie ahead.
How did World Environment Day get its start?
World Environment Day was established by the United Nations General Assembly in 1972 during the opening of the Stockholm Conference on the Human Environment. This conference, held from June 5 to 16 in Stockholm, Sweden, marked the first global gathering focused on environmental issues. It brought together representatives from 113 countries, including scientists, policymakers, and activists, to discuss the state of the environment and the need for international cooperation.
On the first day of the conference, June 5, 1972, the United Nations designated World Environment Day to raise awareness and encourage global action to protect the environment. This annual event aims to promote environmental awareness, stimulate political attention and action, and foster worldwide cooperation in addressing environmental challenges.
A Growing Focus on Plastics
While World Environment Day covers a wide range of environmental issues, the focus on plastic pollution has gained prominence in recent years due to the growing recognition of its detrimental impact on ecosystems, wildlife, and human health. Plastic pollution has become a global concern as the production and consumption of plastic have increased significantly, leading to environmental degradation. For example, the accumulation of plastic waste in oceans is so dire that reports estimate that by 2050 there could be more plastic than fish in the sea.
Here is an overview of reasons why World Environment Day has shifted much of its attention to plastic pollution:
1. Ubiquity and Persistence
Plastics are used in various products and packaging due to their versatility, durability, and low cost. However, their durability also means they persist in the environment for hundreds of years, leading to long-term pollution.
2. Environmental Impact
Plastic waste causes significant harm to ecosystems. It contaminates water bodies, affects marine life through ingestion and entanglement, and disrupts the natural balance of ecosystems. It also contributes to soil pollution and affects terrestrial wildlife.
3. Health Concerns
Plastics can leach toxic chemicals into the environment, posing risks to human health. Certain plastics contain additives, such as phthalates and bisphenols, which are known to be endocrine disruptors and have adverse effects on human hormones.
4. Global Scale of the Issue
Plastic pollution is a global problem that transcends borders and affects all countries. It requires collective action and international cooperation to address the issue effectively.
5. Public Awareness and Engagement
Plastic pollution has gained significant attention from the public and media, leading to increased awareness and concern. World Environment Day leverages this momentum to mobilize individuals, communities, organizations, and governments to take action against plastic pollution.
Major Anti-Plastic Initiatives
As part of its ongoing fight against plastic waste, World Environment Day has been behind many anti-plastic initiatives.
One of the most notable initiatives is the Plastic Pollution Coalition, a global alliance of individuals, organizations, and businesses working to stop plastic pollution and promote sustainable solutions. The coalition has launched various campaigns, including "The Last Plastic Straw" and "Filtered Not Bottled," which aim to reduce plastic waste and promote alternative solutions.
Another significant initiative that has arisen from World Environment Day is the movement to ban single-use plastic bags. Many countries and cities worldwide have implemented plastic bag bans to reduce the amount of plastic waste that ends up in landfills and oceans. In the United States, California was the first state to ban single-use plastic bags, in 2014 and since then, many other states and cities have followed suit.
In addition to plastic bag bans, efforts have been made to promote plastic recycling. Recycling plastic is essential in reducing the amount of plastic waste that ends up in landfills and oceans. However, recycling alone is not enough, and there is a need for more comprehensive solutions to reduce plastic waste.
One innovative solution that has gained popularity is using recycled plastic in various products. Recycled plastic can be used to create a wide range of products, from clothing and furniture to building materials and toys. Using recycled plastic not only helps reduce plastic waste but also conserves resources and reduces energy consumption.
Looking at the Next 50 Years
Despite the progress that has been made, the fight against plastic waste still faces many challenges. One significant obstacle is the lack of infrastructure and resources for plastic recycling. Many communities do not have access to recycling facilities, making recycling plastic difficult. Additionally, recycling is often more expensive than producing new plastic, which makes it less economically viable.
Another challenge is the need for more education and awareness about the issue of plastic waste. Many people still do not understand the impact that plastic waste has on the planet, and they continue to use single-use plastics without considering the consequences. There is a need for more education and awareness campaigns to promote sustainable solutions and encourage individuals to take action.
The 50th anniversary of World Environment Day provides an opportunity to reflect on the progress made in the fight against plastic waste and acknowledge the challenges that still lie ahead. While many initiatives have been launched to address plastic waste, more must be done to reduce plastic waste and promote sustainable solutions. As individuals, we can all play a role in the fight against plastic waste by reducing our use of single-use plastics, promoting recycling, and supporting initiatives to reduce plastic waste. Only by working together can we create a sustainable future for ourselves and future generations.