This "Accidental Discovery" May Revolutionize the Solar Industry
A team of researchers in Golden, CO may have stumbled upon an innovative way to capture solar energy. "This was somewhat of an accidental discovery maybe about a year ago," said Robert Tenent, a Program Lead at the National Renewable Energy Laboratory.
The team was working on finding new ways for homes and buildings to harness more solar power with existing technology when they wound up discovering a whole new solar product: photovoltaic windows.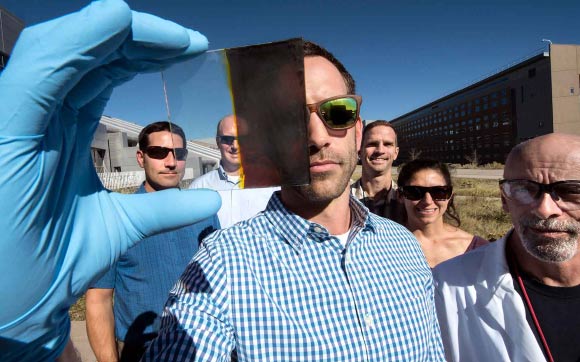 The technology behind the photovoltaic windows is thermochromism. Thermochromic technology has been around for a long time. Products such as mood rings, dyes, and window tint can all use thermochromic technology to change color with the temperature and sunlight. However, never before have we been able to store the solar energy that changes the windows from clear to tint.
"When the color of the window changed, it was still an active solar cell collecting energy," said Tenent. "The technology behind this is some of the highest performance solar technology available today."
The new product is still a prototype and there are still many hurdles to climb before this will be made available to the public. Because the technology is still very new and being developed, they are still not sure how much energy these new solar windows will be able to generate. Cost will be another big factor in mass production and whether this is a viable solution for residential or commercial buildings.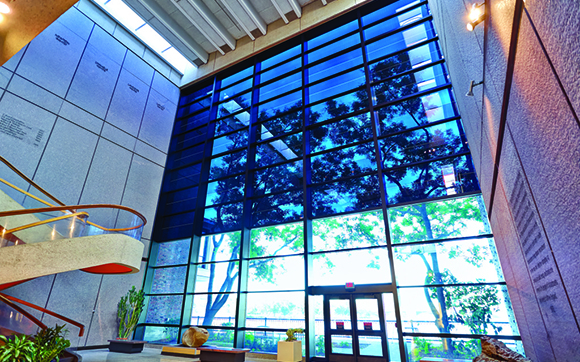 Still, many car manufacturers are already interested in electric vehicle implementation. However, the most likely application may be commercial buildings. If you go to any major city and look at the buildings the vast majority of what you see is glass. Imagine if all that glass was creating renewable energy.
While still in its infancy, this innovative product is something to keep your eye on for yours to come.