EIA: U.S. Energy Consumption Fell a Record 7% in 2020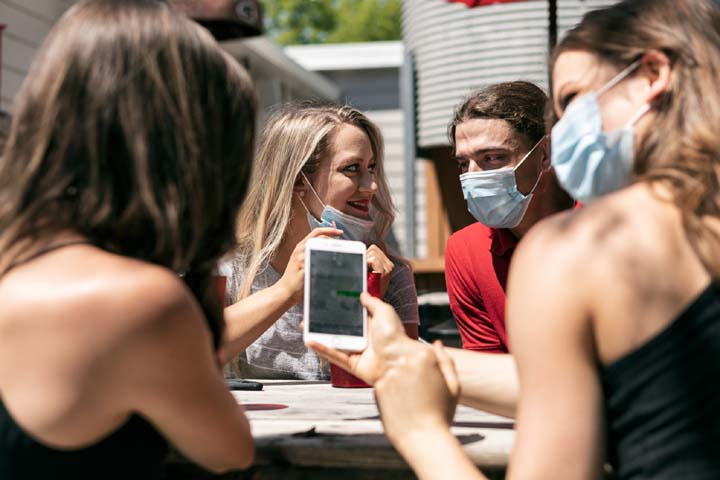 As part of the fallout from the COVID-19 pandemic, U.S. energy consumption fell by 7% in 2020, the Energy Information Administration (EIA) reported early last week. "Last year marked the largest annual decrease in U.S. energy consumption in both percentage and absolute terms in our consumption data series that dates back to 1949," according to the agency. "Much of the 2020 decrease in energy use is attributable to economic responses to the COVID-19 pandemic that began in the United States during the spring of 2020."
In 2020, total U.S. energy consumption fell to 93 quadrillion British thermal units (quads), down 7% from 2019, according to EIA's Monthly Energy Review. Before 2020, the largest recorded annual decrease in U.S. energy consumption occurred between 2008 and 2009, when energy consumption decreased by 5% during the global economic recession. Similar annual decreases occurred during economic recessions in the early 1980s and 2001.
A Breakdown by Sector
In 2020, energy consumption in the U.S. commercial sector fell by 7% to less than 17 quads. This is attributed to thousands of closed offices and businesses, work-from-home orders, and a relatively mild winter. Commercial natural gas consumption dropped by 11%, and electricity retail sales to the commercial sector fell by 6%.
Although a smaller drop in demand, residential consumption of energy in the U.S. fell by 1% to less than 21 quads. Stemming from spending more time at home due to 2020's stay-at-home orders, sales of electricity to the U.S. residences sector increased by 2%. Since 2020 was a comparatively warm year, there was less energy demand for home heating. According to the EIA, residential consumption of biomass in the U.S. fell by 16%, with petroleum falling by 11%, and natural gas by 7%.
In the industrial sector, consumption of energy fell 5% to 31 quads. Given the decreased demand for many products in the U.S. during 2020, the industrial sector produced less crude oil and natural gas. This resulted in reduced consumption of energy to produce, refine, and process products. In the U.S., the use of coal fell by 16%, petroleum by 4%, and natural gas by 2%. Total retail sales of electricity to the industrial sector fell by 8%.
Finally, in the transportation sector, energy consumption fell by 15% to 24 quads. This is attributed almost entirely to decreased petroleum use for travel. There were a host of travel restrictions enacted in the U.S. during 2020; even after many restrictions were eased, petroleum demand remained lower than previous levels. Much of this may have been due to a widespread reluctance of leisure travelers to commit to reserving vacations and risking potentially non-refundable dollars. The use of jet fuel use during Thanksgiving week of 2020 was about half of 2019's volume. The consumption of jet fuel by the transportation sector in the United States overall dropped by 38%, gasoline by 13%, and diesel by 7%.
As widely anticipated, U.S. energy consumption is expected to rebound as travel restrictions, stay-at-home orders, and other pandemic-related measures are lifted. Considering the aggressive implementation of vaccines early in 2021, it is thought that this rebound may occur even more rapidly.