Energy Industry Commits to Washington's 50% Greenhouse Gas Reduction Target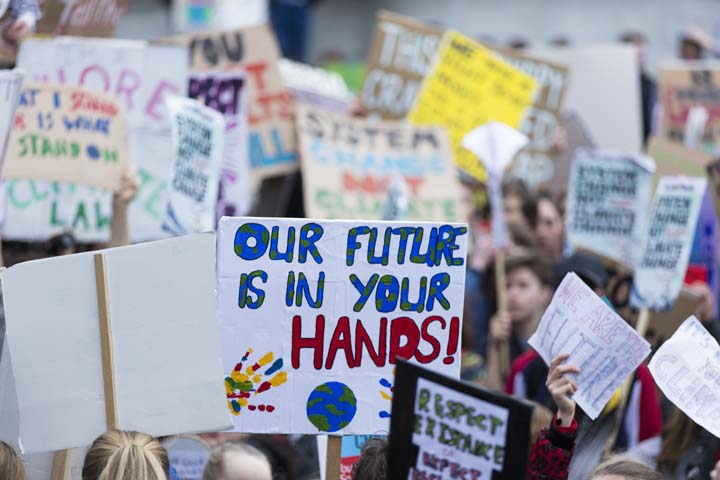 At the Earth Day summit held last week, the energy industry rallied behind the news of the Biden administration's new U.S. greenhouse gas pollution reduction targets. These are intended to cut 50% of greenhouse gas emissions by 2030 as compared to 2005 levels. This represents more than double the United States' prior commitment under the 2015 Paris climate agreement.
Adherence to this goal will amount to a great deal of work in the energy and transportation sectors. Despite this, industry groups like the American Clean Power Association (ACP), American Gas Association (AGA), Edison Electric Institute (EEI), and Electric Power Research Institute (EPRI) all of these groups supported the initiative and see the goal as within reach.
Industry Players Offer Support
EEI President Tom Kuhn weighed in, saying that "[M]eeting the NDC [nationally determined contribution] will require the participation of every sector of the U.S. economy, along with new technologies and supportive policies that are resource- and technology-inclusive, flexible, and equitable.  EEI's member companies—America's investor-owned electric companies—are committed to getting the energy we provide as clean as we can as fast as we can, without compromising the reliability or affordability that our customers value."
Stressing the importance of advocating innovation and building up critical transmission and energy grid infrastructure as changes accelerate, Kuhn said that electrification will help reduce emissions cost-effectively across the American economy, but particularly in the industrial and transportation sectors.
Targeting Troublesome Sectors
"Because other sectors, such as transportation, buildings, and industry, could largely reduce carbon emissions through electrification, the power sector will play a crucial role in achieving the administration's 2030 economy-wide goal," EPRI President and CEO Arshad Mansoor said. His company believes that despite the challenges involved, the technical expertise and science are more than adequate, making the reduction goals within reach. The caveat lies in the fact that the president's new goal amounts to a 2 gigaton reduction in annual, energy-related U.S. CO2 emissions within the decade. This is triple the rate of reduction achieved between 2005 to 2020, which will demand ongoing innovation and swift implementation.
"The power sector has an early lead in the race to decarbonize, but every sector must cross the finish line to be successful," Mansoor said. "Near-term decisions and actions—from policy to regulation to technology deployment—will be crucial to driving economy-wide decarbonization in the decade ahead."
Fossil Fuels Sector on Board
Despite the real challenges to the implementation of the administration's new goal, even old players such as the natural gas sector pledged to be part of the solution. According to Daily Energy Insider, the natural gas sector added more than 788,000 miles of pipeline between 1990 and 2019, yet according to the Environmental Protection Agency, it managed to reduce annual emissions over that period by 69%. The federal government is moving to cut those emissions even further in the form of a new, $35 million Advanced Research Projects Agency-Energy (ARPA-E)-led program to develop methane emissions reduction technologies.
"America's natural gas utilities will make a meaningful contribution to achieving the vision laid out by President Biden today to continue to drive down emissions in our nation and throughout the world," AGA CEO Karen Harbert said last Thursday. "The natural gas industry has a proven track record of reducing emissions and we will continue to collaborate with local policymakers, federal regulators, Congress, and this administration to reduce greenhouse gas emissions through smart innovation, new and modernized infrastructure, and advanced technologies that maintain reliable, resilient, and affordable energy service choices for consumers."
Despite the challenges and demands related to the administration's goal, industry observers and climate advocates remain encouraged, particularly considering the overwhelming support of the energy industry participants who have to address those challenges and demands.