SmartEnergy Cites 5 Ways to Ensure a Resilient U.S. Energy Grid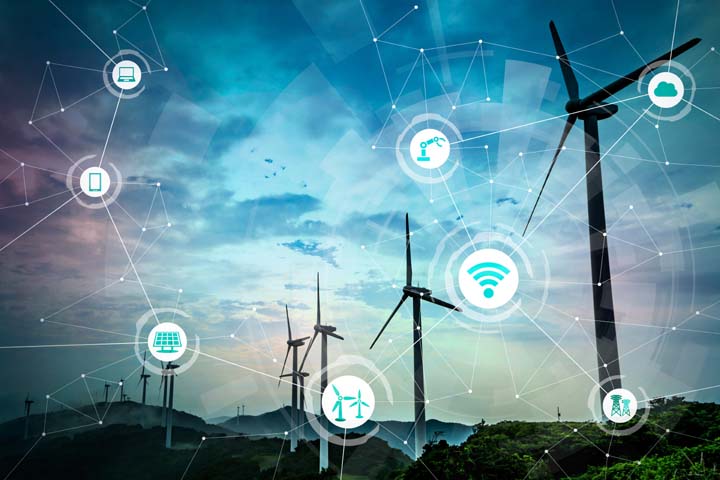 A recent article by SmartEnergy.com features a new report released by the U.S. National Academies of Sciences, Engineering, and Medicine (NAS). The report, entitled The Future of Electric Power in the United States, provided comprehensive recommendations for improving and enhancing the U.S. electric power grid. SmartEnergy highlighted five key areas that should be addressed toward establishing "a resilient and secure US energy grid of the future."
Based on the report's findings, adopting these recommendations would help the nation "accelerate innovations in technology, policy, and business models and be able to adequately provide electricity to the nation in a safe, reliable, clean, resilient, and equitable way as the U.S. pursues decarbonization of the energy supply."
The report itself details a set of policy recommendations for the Department of Energy (DOE), the Federal Energy Regulatory Commission (FERC), Congress, state entities, and industry. These recommendations are divided into five major areas.
Key Areas of Need
Stakeholder Engagement. According to the report, there is a great need to improve stakeholders' understanding of how the U.S. electricity system is evolving. To do this, NAS asserts that forecasting tools will need to be adaptable so that different regions will be properly represented as their needs evolve. NAS recommends "research on changes in demand for electricity, grid modernization to support decarbonization, as well as building analytic tools and running simulations of evolving grid systems."
Ensure Sustainability, Reliability, and Resiliency. Greater resilience and reliability of the electric grid should also be a major priority, says NAS. It is a given that reducing greenhouse gas emissions and increasing sustainability (largely through renewable resources) will remain a focus in the coming decades. According to the report, the Federal Energy Regulatory Commission should designate a central entity to establish standards for the reliability of the nation's natural gas delivery system.
Public Engagement. Currently, there is a need to raise the bar on public understanding of how electricity is used. Enhancing the body of information available to the public, NAS says, could "sustain the 'social compact' that exists to keep electricity affordable and equitable in the face of technological changes." At present, potential changes in the grid can have a disproportionate effect on customers at the lower end of the income scale, which highlights the need to devise regulatory responses in accord with changing circumstances.
Technological, Policy and Business Innovation. The report contends that new technologies like clean power generation and expanded energy storage will facilitate broader changes in the way the energy grid is operated. Understanding how electricity consumers behave and how such trends affect system loads through AI and machine learning has emerged as a key priority. The NAS report recommends federal and state support for social science research and analysis in relevant areas. It has also recommended more experimentation and information sharing on innovations in those three sectors.
Accelerate innovation, Anticipate Disruption. It has become clear that large-scale private and public investments will be needed in innovative solutions for the power grid, especially for more leading-edge technologies on which the future of the grid will depend, says the report. The authors recommend that the White House "establish an interagency process to review all statutes that limit international research collaborations and make reforms to allow for greater interaction between US researchers and those in other countries." This, they say, will support and encourage international collaboration in energy research and technology development.
The report also strongly recommends tripling support for applied electric power development, increasing support for advanced technologies that consider varied strategies toward our electrical system's evolution, and setting standards for critical equipment that is imported from other countries.