Energy Industry Looking to Robotics to Inspect Infrastructure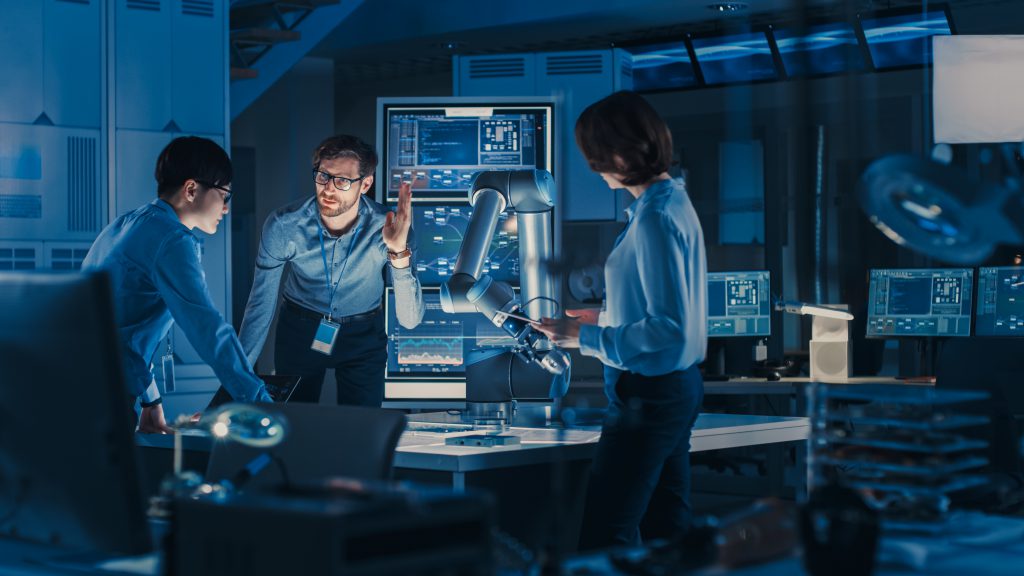 For the last several years, an increasing number of companies in the energy industry has been engaging autonomous robots to carry out a wide range of industrial operations, most notably the periodic inspections of oil rigs, facilities, nuclear reactors, power generation sites, utility facilities, and transmission sites.
Regardless of the sector (oil, gas, renewable, etc.), the equipment that produces, moves and processes energy requires maintenance. Given the stakes involved and the nature of energy generation across the board, these aren't tasks that can be put off or addressed haphazardly.
Many of the necessary procedures are indeed hazardous and pose a substantial risk to the personnel involved in carrying them out. As such, they present challenges to maintenance and repair crews on an ongoing basis.
Decreasing Risks to Personnel
According to a 2018 article in Power Technology, "Energy companies are employing the use of autonomous robots across these sites, analyzing data that prevents the robots from steering into dangerous obstacles, making logical decisions, and carrying out tasks that would usually be too dangerous for humans." The robots execute checks on equipment and infrastructure in these facilities, reducing the hazards involved with sending employees to undertake risky tasks.
For decades, the maintenance of heavy equipment in the energy industry fell to hardy risk-takers who often drew hazard pay for the very real dangers inherent to their jobs. Unfortunately, those risks occasionally took a human toll, resulting in serious injury and even death.
The advent and ongoing improvement of robotic technology, now widely employed in manufacturing across several industries, is now providing real alternatives for industries whose employees regularly risk their lives, doing everything from inspecting welds atop towers to decommissioning nuclear plants.
Focusing in on Energy
Gecko Robotics, a Pittsburgh-based robotics company founded in 2013 utilizes artificial intelligence-enabled robots to gather data on energy industry infrastructure, from pipes to pressure vessels, tanks to boilers and silos. The analytics gathered help to determine what equipment could fail or is failing, and assist with the actual maintenance.
"Ongoing maintenance is critical," according to Jake Loosararian, a Gecko co-founder and CEO, who relates the story of being busy at work building a robot on a work site when "someone fell off a scaffolding and died."
Gecko, which boasts companies like BP, Chevron, Exxon, Marathon, and Shell among their customers, recently raised $40 million in seed money, with Mark Cuban as a backer.
"We build these machines and platforms to identify integrity and help with assessments related to issues with infrastructure and predicting when things will fail," Loosararian said. "We've found the best way to understand structural integrity, whether it's pipes or pipelines, digesters, oilers, tanks or silos, the way to identify integrity is through going out to those places and do spot checks with sensors."
Scaling-up and Winding Down
In other areas, autonomous robots have been engaged in carrying out radiation detection for a uranium-rich nuclear plant in Ohio. Here, the robots work in pairs and will be utilized to identify uranium deposits inside pipes located within the former uranium enrichment plant for the US Department of Energy (DOE). This particular site spans an area of 3,778 acres, and the robots are measuring the levels of radiation being emitted from inside the pipes.
The Ohio plant was in operation between 1954 and 2013 and performed uranium enrichment. The plant was one of the largest under the banner of the DOE and has over 75 miles of process pipe. This particular task has proven challenging over the past few years with human workers manually taking 1.4 million measurements on the pipe, a significantly time-intensive, tedious effort.
On the maintenance side, observers expect more robotics companies will appear on the scene, with other established robotics companies expanding into serving the energy industry.
Gecko's Loosararian says that his company's commitment to their vision encompasses more than just selling robots. The company utilizes its software to analyze the masses of data provided by the robots and artificial intelligence to identify when failures will happen, such as a refinery explosion or pipeline failure. The company has also developed a novel tubing integrity inspector with sensors that can perform inspections safely and a lot faster, eliminating the danger to workers.