The Over-Exaggerated Cons to Wind Power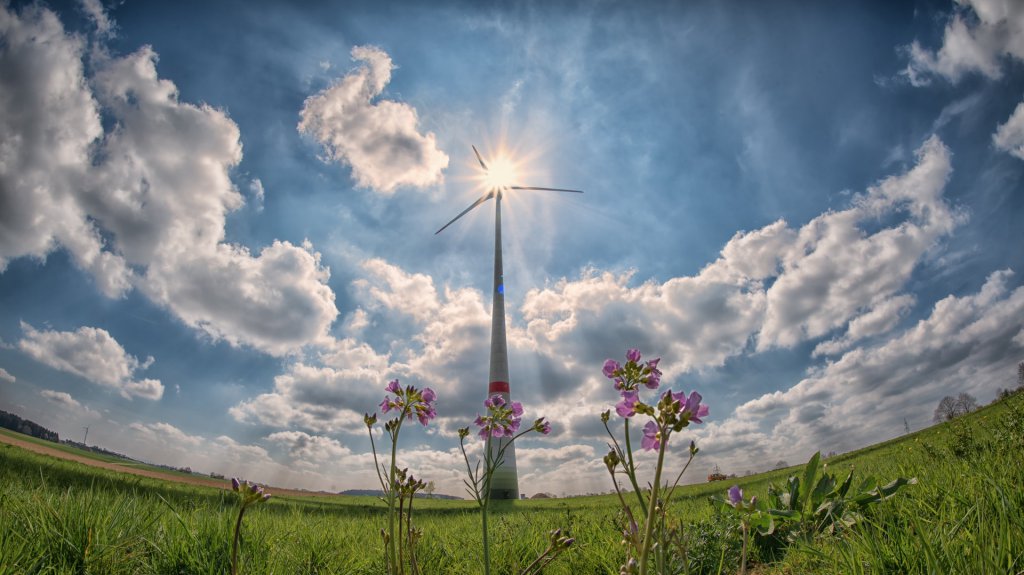 Wind power is the largest renewable energy source in the United States and is continuing to grow. Innovation in turbine technology and the placement of the turbines offshore have increased their efficiency and lowered cost. However, some people, including the President of the United States, are still not on board with wind power for a number of over-exaggerated reasons. Here are a few of the most common.
Wind Turbines Kill Birds
Recently, President Trump stated that a single turbine could kill thousands of birds each year. Given there are an estimated 58,000 turbines present in the United States, we are killing millions of bird each year according to our President. In reality, the most recent studies found that a single turbine only affects about 12 birds per year. Even that number may be high compared to other studies.
A team of biologists at the U.S. Fish and Wildlife Service and the Smithsonian Migratory Bird Center did a study in 2013 based on the data gathered from 68 different studies between 2002-2013. It concluded that the estimated number of birds killed by a wind turbine is about 5 per year.
Obviously, things like turbine size, height, and location can change the number of birds killed. But, the study found that even turbines in areas that affect the most birds only kill 21 per year… far less than the President's estimates.
What if the Wind Doesn't Blow?
Some believe that if we rely too much on wind power, and the wind doesn't blow, that we will be without power and the electrical grid will shut down. While it is true that wind power is a relatively unpredictable energy source, saying that the gird can't handle the variance is simply untrue.
On the Department of Energy website it reads, 'power grid operators have to deal with the variability every day.' By keeping in mind that coal, which is one among the traditional forms of generating the energy, is also vulnerable to service breaks.  Generally, due to very high demands, or until the time there are multiple failures at different places, or both at once, grid operators have the capability to avoid blackouts by diverting the energy to where it is needed the most.
In fact, a study done by Western Wind and Solar Integration sponsored by National Renewable Energy Laboratory found that the grid could handle 30% of electricity coming from wind power. In 2017, only 6.3% of electricity came from wind power according to EIA.gov.
It makes sense to put wind turbines in areas where the wind blows frequently like open fields and offshore but we still can't guarantee the wind will blow all the time. However, this isn't really a "problem" if it is managed correctly by grid operators.
Wind Turbines are Loud
President Trump said recently that "residing near a turbine might cause people to go crazy after some years" due to the noise they create. However, no other facts or stats were given about how much noise they actually make.
There is some noise produced by wind turbines. It is due to two mechanisms. First, is the blades while rotating are swishing through the air. Secondly, from the mechanical elements present inside the turbine making a humming sound present from the internal generator.
As per the DOE, these sounds when measured from about 437 yards comes in under the noise level of 40dB (Decibels). It is approximately the same noise that we normally find in libraries. Experts have also called them as the lowermost limit of urban ambient sound.
As per a 2017 study, very few people are exposed to an average sound level of more than 45 decibels from wind turbines. That is about that same amount of noise a refrigerator makes when running.
The most consistent finding about wind turbines is that some people say they are annoying and that the louder the sound is, the more annoyed people tend to be. This annoyance, however, is not even always driven by noise. Several investigations have found that whether or not someone could see a turbine was more important than the amount of sound they could hear. The degree of annoyance is also often lower if a person receives an economic benefit, such as owning or partially owning the turbine.
Living Close to a Turbine is Bad for Your Health
In certain cases, especially in sleep studies, it has been found that people who suffer from other health issues are attributing their problems to wind turbines. However, scientists believe there is a different phenomenon that might be involved. It is none other than the nocebo effect.
The nocebo effect is the opposite of the placebo effect wherein a person develops negative symptoms when told something is bad for them even though it is entirely harmless.
A study done by the University of Auckland found that by telling a group of people that lived close to wind farms that the infrasound transmitted by wind turbines was good for them, many were more receptive to living next to wind farms and no symptoms were recorded. However, they told another group of people that lived close to wind farms that the sound was harmful and reported many symptoms from this group.
There is no proof that living next to wind turbines is harmful to humans in any physical or mental way.
Another study done in 2013 found that 60% of wind farms had no complaints against them. It also found that 90% of the total complaints came from activists groups and not people that lived close to the turbines.
To conclude, wind power is not a perfect source of generating electricity. There are issues with wind power just like any other source of energy. However, most of these issues are wildly over exaggerated and it is important to get the truth out for people to make a fair assessment of renewable energy.