Nonprofits Helping to Fill Gaps in Pandemic Aid Relief for Utility Customers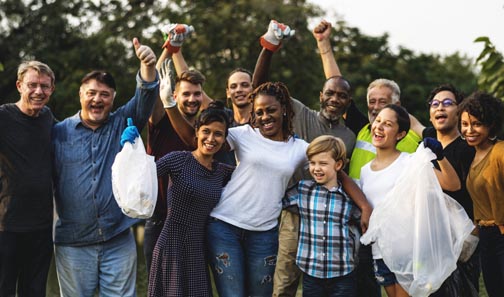 When the coronavirus pandemic first reared its ugly head, utility companies across the country enacted temporary moratoriums on customer disconnections to help those who unexpectedly found themselves furloughed from work or without jobs entirely because of shutdowns and distancing restrictions.
Now that businesses are beginning to reopen and people are returning to work, utility companies have reinstated their disconnection policies and have begun shutting off utilities for nonpayment.
Unfortunately, some customers are now finding themselves months behind on their utility bills.
Utilities and energy providers in some markets have responded to the plight of these customers favorably, crafting custom payment plans and options for customers that take into consideration such things as whether there are children, senior citizens or infirm individuals in a household, prior payment history and the prospects for employment (or returning to employment) on the part of the head of household.
Still, there are other localities in which customers with delinquencies remain out in the cold, so to speak, regardless of their circumstances or history with their utility.
Stronger Together
In some communities, this is where nonprofits and community organizations have come in to fill gaps in energy customers' income, facilitating their ability to catch up on their energy bills. Organizations such as Catholic Charities, the Salvation Army, and others have been entering into partnerships with local community organizations and churches to identify consumers who may be in trouble with their energy bills, bundling financial resources, and getting the word out to customers who may not know there is help available.
In other areas, community leaders are examining strategies that not only stand to help energy consumers pay their delinquent utility bills but may aid in keeping their energy bills in check in the long term.
Recently, nearly 40 churches and nonprofits in Connecticut got together to test their collective negotiating power in the state's electric supply market. One of the principals in the effort is Dom Gautrau, a former vestryman and active member of St. Francis Episcopal Church, in Stamford, Connecticut.
"It was really a leap of faith on everybody's part," said Gautrau, "but we loved the concept."
The concept to which Gautrau refers is one developed in tandem with the Community Purchasing Alliance, an experienced purchasing cooperative based in Washington, D.C. Working with CPA, the collective organizations eventually signed a contract saving them around $50,000 over the standard offer rate from the state's utilities.
According to Gautrau, "Saving money is job number one, especially in this crazy environment. But it's also the fact that we have Catholic, Episcopal, Lutheran and Baptist churches, temples, mosques, as well as some private schools, an Islamic community center, a food bank — it is a powerful collaboration of organizations enthusiastically involved."
Thinking (Even) Bigger
The COVID-19 pandemic has necessarily forced innovative thinking in some areas where it had frankly been lacking. Some municipalities and state governments have taken a cue from nonprofits and community organizations that have found themselves taking up the slack for troubled energy consumers, and are pioneering energy-saving initiatives, as well as programs and policies that will save consumers and businesses money in perpetuity.
On June 15, Methuen, Massachusetts mayor Neil Perry announced the launch of a new outreach campaign, "Methuen Saves Energy." The program is focused on helping residents, small businesses, and nonprofits themselves reduce their electricity and gas usage and expenses.
The Methuen program follows the city having been named a 2020 Municipal Partner with National Grid and Columbia Gas, sponsors of the Mass Save® program, and is calculated to offer energy and budget savings for area residents, small businesses and nonprofits.