New Jersey Considered for Major Offshore Wind Port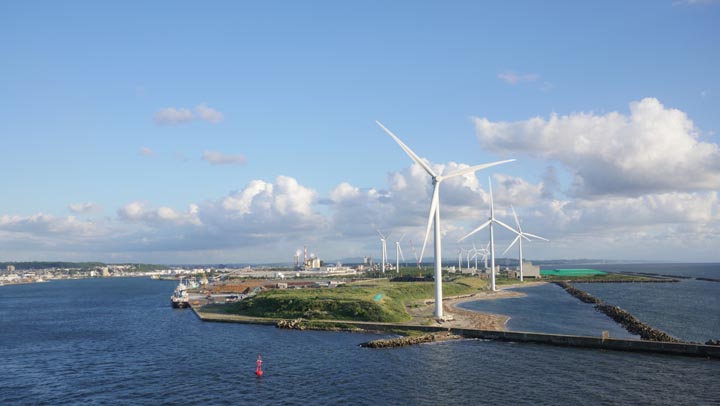 For better or worse, 2020 is slated to be a year to remember for the energy industry. At its inception, fossil fuels were in a steady price decline, with oil suffering additional woes sparked by a price war touched off by Russia and Saudi Arabia.
Then, the coronavirus pandemic hit, sending energy markets and the entire industry into disarray. This was compounded not only by the practical aspects of distancing restrictions but also by mass layoffs of workers, with some sectors suffering worse than others.
While the fossil fuel industry staggered from multiple blows, there was a marked exception to the downturn catalyzed by COVID-19, and that was in the green energy market.
Renewables certainly didn't escape the tribulations faced by the pandemic-related economic upheaval, but according to a May report by the International Energy Agency (IEA), "even with a sharp decline in the pace of renewable energy growth, clean energy will still grow by 6% year over year," with renewable energy representing a larger proportion of the total available energy.
And while financial prognosticators have been reporting for months on how skittish lenders have become regarding interests in the fossil fuel industry, no such reservations seem to apply to new projects involving renewables.
Capitalizing on the Disruption
Last week, the state of New Jersey revealed plans to develop what is being described as the nation's "first purpose-built offshore wind port", with construction work on the $300 million to $400 million projects scheduled to begin next year. According to sources in the governor's office, the facility is to be based on an artificial island in Lower Alloways Creek Township in Salem County, to the west of Atlantic City.
The construction is planned in two phases, the first of which will focus on "the development of a 30-acre area for marshalling activities as well as a manufacturing site for components that will span 25 acres." The second phase will enlarge the facility's footprint "by more than 150 acres."
"Offshore wind is a once-in-a-generation opportunity to not only protect our environment but also greatly expand our state economy in a way that has immediate impacts and paves the way for long-term growth," New Jersey's Governor Phil Murphy said in a statement. "The New Jersey Wind Port will create thousands of high-quality jobs, bring millions of investment dollars to our state, and establish New Jersey as the national capital of offshore wind."
A "Thriving and Innovative" Offshore Wind Sector in Our Future?
It is hoped that the new wind port will go a long way toward the state achieving its goal of reaching 7,500 megawatts of offshore wind power by 2035, and 100 percent clean energy by 2050. While the state's offshore wind efforts are still considered to be in their infancy by industry standards, the project appears to have solid support from both lenders and industry groups.
The first U.S. offshore facility (the 30 megawatt Block Island Wind Farm in Rhode Island) started commercial operations in 2016.
Concerning the New Jersey project, Erik Milito, president of the National Ocean Industries Association, weighed in, saying in a statement last week that "A thriving and innovative American offshore wind sector is close, but we need to invest in improved ports and infrastructure to make it a reality."