President's Decision Coming "Pretty Soon" on Solar Panel Tariff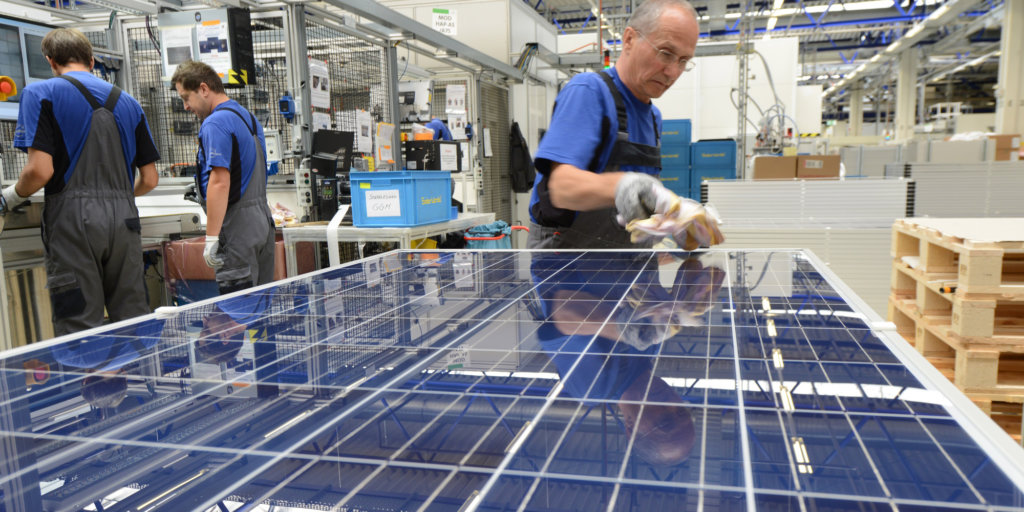 President Trump said his decision on the Section 201 trade case on whether to impose tariffs on imported solar panels would be announced soon.
The president has been critical of US trading partners for "dumping" cheap solar panels on the US market, causing distress on domestic solar panel manufacturers. "You know, they dump them. Government subsidized, lots of things happening, they dump the panels and then everyone goes out of business." Trump said in an interview with Reuters.
Trump has until January 26th to decide on the case.
The Section 201 petition was brought forth last year by two US solar panel manufacturers; Suniva and SolarWorld Americas. They argued that they could not compete with cheap solar panel import prices from other countries. Specifically, the petition points a finger at China, saying they cheated through government subsidies and avoided duties by shifting production to other countries.
The tariffs that are quoted in the petition are as follows: $0.25/watt tariff for cells that would drop to $0.235/watt after 4 years. Also, a $0.32/watt for modules that would drop to $0.29/watt in 4 years.
Unlink the 2012 anti-dumping solar case, Section 201 petitioners do not have to prove that other countries are dumping their products on the US market. They only need to prove that imports have hurt the US market to seek immediate emergency trade protection. It is President Trump's sole discretion on whether to grant these trade protections on virtually all importing countries.
Currently, around 95% of all solar panels sold in the US are imported with most coming from China, Malaysia, and the Philippines, according to SPV Market Research.
Jobs On the Line
While supporters of the petition say that imposing a higher tariff will help the US solar market, many against the petition say that is not the case. President and CEO of Solar Energy Industries Association, Abigail Ross Hopper, says in a personal letter to Donal Trump that imposing the Tariff will counterintuitively kill American manufacturing and solar installation jobs by removing solar projects due to higher panel prices.
George Hershman, President of Swinerton Renewable Energy, said that many of his company's solar projects are on hold until the president makes a decision. The privately held firm that constructs large-scale solar projects has over 2,000 full-time employees and over 7,000 temporary workers.
"If you add 50 percent to the cost of the job, it may not be economic," Hershman said.
The Section 201 statute allows the president to delay his decision for up to 90 days past the January 26th deadline if he needs to negotiate a compromise. Many are hoping that the president uses this time to negotiate a settlement between the two sides that is beneficial for the American solar panel manufacturing industry and the US solar panel market.
As the deadline approaches, many are making their final case in attempts to sway the president while other nervously await a final decision.