President Trump Comes Down Hard on Overseas Solar Industry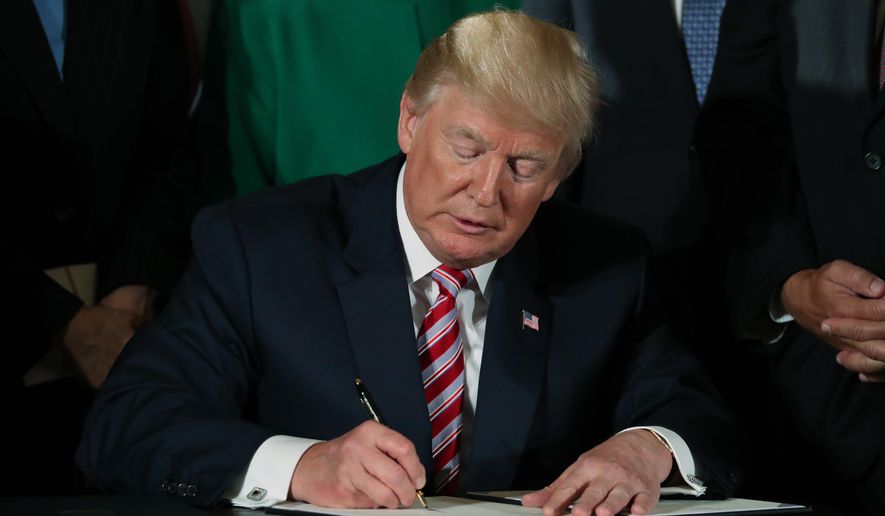 On Monday, President Trump came down hard on the solar energy industry slapping a new tariff on all imported solar panels to the US.
The decision comes more than 9 months after two US-based solar companies, Suniva and SolarWorld Americas, brought forth the Section 201 petition. In the petition, the companies claim that US solar panel industry can't compete with imported panel prices and that some countries, specifically China, cheat through government subsidies and avoid duties by shifting production to different countries.
While both sides lobbied for months, the president had final authority on whether to grant the tariff or negotiate a compromise. On Monday, the president imposed a tariff starting at 30 percent on all imported solar panels. A move that threatens to severely handicap the thriving solar industry. It is estimated as much as 80% of all solar panel parts are made overseas.
The president approved a four-year tariff plan. The first 2.5 gigawatts of imported solar cells will be exempt from the tariff. After that, there will be a 30% tariff on all imported solar cells the first years. That number will gradually shrink to 15% by year 4.
Many US solar panel manufactures stock prices raised considerably after the decision on Monday. However, opponents to the tariff fear the worst for solar companies and employees. Many renewable energy projects have been put on hold while waiting for the president's decision with many companies stockpiling solar cells. The new tariff will most likely mean higher solar panel prices and less solar panel projects. The result could lead to tens of thousands of lost jobs in the industry.
While Trump has authority to impose duties, the dispute may shift to a different governing agency. China may opt to challenge the decision at the World Trade Organization (WTO) which has rejected US-imposed tariffs in the past. The solar industry also has a long shot appeal to Congress if all else fails.
This is just that latest blow from the president on the renewable energy industry. The administration has already pulled the US out of the Paris Climate Agreement, removed regulations on power plant omissions that were imposed during the Obama administration, and passed tax reform on solar and wind projects that made renewable energy projects harder to finance. Many fear that while this tariff may help solar panel manufacturers in the US, thousands of solar energy industry jobs will be lost in the process.