REPORT: U.S. Energy Consumption Lowest in More Than 30 Years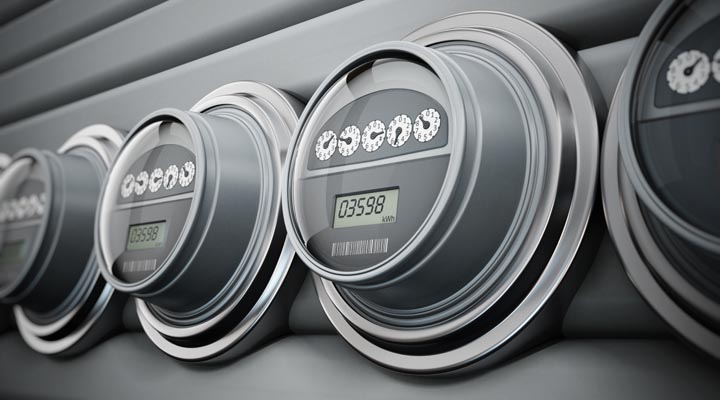 On July 28, the U.S. Energy Information Administration (EIA) released a report indicating that the nation had its lowest energy usage in more than 30 years. In the report, its Monthly Energy Review, the EIA revealed that the U.S. consumed 6.5 quadrillions British Thermal Units (BTUs) of energy in April, the lowest on record for one month since September 1989.
The data shows that U.S. energy consumption was down 14% from a year earlier, which was the largest one year decrease since EIA began tracking such usage in 1973. The previous recorded low was a 10% monthly decrease, occurring in December 2001. March of this year was reported as the third-largest drop in one month.
According to EIA findings, the drop in April of this year was intensified by the peak of the economic shutdown in response to the COVID-19 pandemic; this forced offices, schools, manufacturing operations, and other businesses to close their doors before segments of the economy beginning to open in May.
Breaking the Numbers Down
Typically, energy consumption in April is low, compared to early Spring and Summer usage. Throughout the majority of the last 20 years, April has had the lowest total energy consumption of the year, with milder temperatures reducing energy demand for heating and cooling.
On the heels of COVID-19 restrictions that began in late March, U.S. petroleum consumption fell 27% in April, the lowest figure for monthly petroleum consumption in the U.S. since May of 1983. Due to drops in the commercial and industrial sectors (again, brought about largely as a result of pandemic restrictions), electricity consumption fell to 269 billion kilowatt-hours (kWh), a drop of about 4 percent. Residential electricity consumption increased, however, with an 8% rise to 97 billion kWh in April, this rise being due to the increased numbers of people forced to stay home due to layoffs, remote work, and stay-at-home restrictions.
On the natural gas side: Due to a 15% increase in residential consumption of natural gas with more people in their homes, natural gas consumption rose 2% in April, to 74.9 billion cubic feet/day (Bcf/d). April was also reported as having been nearly 25% cooler than normal, which led to more demand for heating in residences.
Preparing for Energy's Future
In addition to the unprecedented reduction in overall energy consumption, trends cited in the EIA report included:
Petroleum consumption was down 27% year-over-year, driven by stay-at-home orders and travel limitations that kept consumers off the roads and out of planes.
S. electricity consumption was down 4% year-over-year and hit its lowest mark since November 2001.
Natural gas consumption was up 2% year-over-year. With much of the population staying at home during April, residential consumption was up 15% year-over-year.
Coal consumption sunk 27% year-over-year to its lowest April mark in EIA's monthly records. —Thomasnet.com.
The EIA also said that the figures relative to U.S. fossil fuel consumption are turning around, but that an increase in pandemic cases in the southern and eastern part of the country has taken a heavy toll on the U.S. energy industry, "with several fossil-fuel companies filing for bankruptcy protection and predicting a sweeping slump in annual greenhouse gas emission, a critical indicator to the usage of coal used in the petroleum refineries."