Demand for Renewable Energy Surges Despite COVID-19 Losses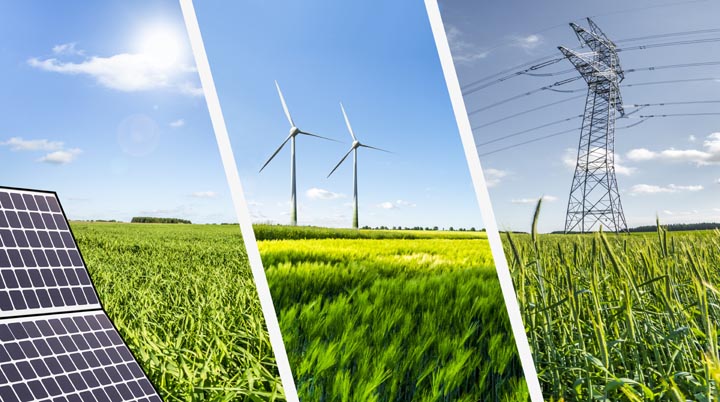 While many energy-producing countries are continuing to announce major energy projects, the U.S. is one of a very few nations where the COVID-19 pandemic has caused a major decline in energy industry activity. According to independent reports, the gap between the U.S. and other nations that have seen ongoing positive movement in energy sectors can largely be attributed to scale.
BloombergNEF senior associate Kyle Harrison recently weighed in on this disparity, saying that "In these smaller markets, one or two deals can produce a significant bump in that nation's activity, and many of these influential deals have been in the works for years." Overall, energy purchasing activity declined 39.3% in North America during the second quarter of 2020, according to GlobalData, which attributes most of the slump to uncertainty caused by COVID-19.
Based on a report by GlobalData, corporate power purchase agreement (PPA) activity slumped to just 4.3 GW in the U.S. during the first half of 2020, and uncertainty caused by the pandemic has caused many businesses to forestall making long-term decisions in the area of energy procurement.
Rebounding With Renewables
On the other hand, according to Forbes, renewable energy continued unabated growth in 2019, globally increasing by 12.2% over 2018. "Over the past decade, renewable energy consumption has grown at an average annual rate of 13.7%. Renewables were the only category of energy that grew globally at double digits over the past decade. For perspective, in 2009 the world consumed 8.2 exajoules of renewable energy. In 2019, that had nearly quadrupled to 29.0 exajoules."
The Forbes report broke down the consumption of renewables into two categories; "Renewables," which comprises wind, solar and biofuels, and "Other," which includes biomass and geothermal energy. Hydroelectricity is reported as a separate category because this represents "a mature category of energy production that is growing globally at a much slower rate than modern renewables like solar power."
Over the past decade, hydroelectricity consumption grew at an average annual rate of 1.9%, representing 6.4% of the world's primary energy consumption in 2019. Renewables in the two other categories represented 5.0% of global energy consumption in 2019, but experts maintain that this category will probably overtake hydroelectricity within five years.
Looking to the Future
Based on Energy Information Administration (EIA) estimates, in 2019, 4.1 trillion kWh of electricity was generated at U.S. utility-scale generation facilities. Approximately 64% of this electricity came from fossil fuels (coal, natural gas, and petroleum), with 19% coming from nuclear sources. Renewables accounted for the remaining 18%—twice their contribution in 2000.
Decades of investment and cost reduction have led to electricity from renewable energy being able to competitively engage fossil- and nuclear-fueled electricity sources. For many years, renewable energy companies were considered risky investments that were too dependent on federal tax credits. In recent years, however, renewables have entered a new phase that is fundamentally changing energy markets.
This is encouraging news for renewables and clean energy proponents, but it's important to remember that overall global energy consumption is growing. According to GlobalData, "Even though global renewable energy consumption has increased by about 21 exajoules in the past decade, overall energy consumption has increased by 101 exajoules."
Increased consumption of fossil fuels made up the greater part of the reported growth, with all categories of fossil fuels showing increased consumption since 2010.