Self-Flying Energy Kite Harnesses Wind Power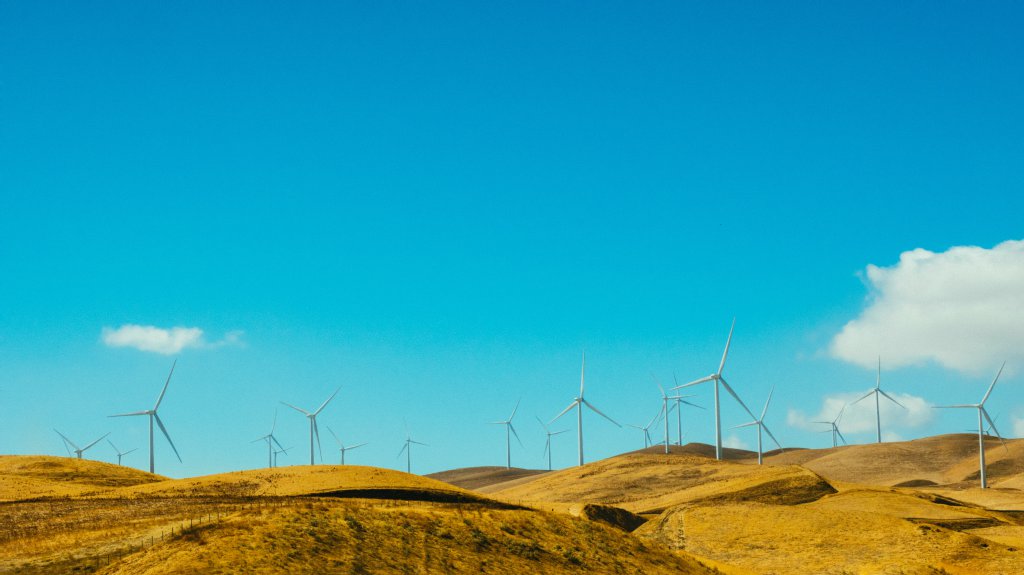 Wind power has become an increasingly popular method of energy in recent years, and it hasn't taken long for scientists to step in and explore new ways to harvest it. They may have found yet another effective method in a new, self-flying energy kite. The device, created by Makani, a California-based company, harvests power from strong winds in the middle of the ocean, an area recently considered all but off-limits in terms of successful wind power. Areas like these are typically too challenging a location for traditional wind turbines, which makes Makani's newest development an exciting step in the quest for new methods of wind power. 
Self-flying energy kites have the potential to bring renewable power to hundreds of millions of people. The energy kite built by Makani combines aerospace engineering, autonomous controls, and materials science for its operations. With an 85-ft. wingspan, the kite is made of lightweight carbon fiber. It is launched from a base station, then controlled by a 1,400 ft. tether as it flies in circles at the direction of computers. The kite's flight path and steering are controlled by onboard computers running custom flight controller software, accompanied by data from GPS and other sensors. The kite's eight rotors are spun by crosswinds, which moves a generator used to produce electricity, which is then sent back to the grid via the tether. This technology, while still in the testing stage of development, is more affordable than traditional wind turbines, which carry additional costs in the form of labor, machinery, and installation. 
Wind farms have become prevalent in areas across the United States, but still, only a relatively low percentage of the world's electricity is harvested through this method. While wind energy alone is capable of powering the globe many times over, according to Makani, only 4% of Earth's electricity comes from wind. Makani hopes to utilize new technology like this self-flying kite to bring power to communities around the world. Current testing is taking place off the coast of Norway, with additional testing locations planned for the future.
Successful trials of this kite technology have been a long time coming for Makani, which began testing the prototype in 2015. By design, it is anticipated to transfer up to 600 kW of electrical power, which is enough energy to power approximately 300 homes. The prototype's development has been guided by a number of simulation tools, including computational models of the kite's aerodynamics, g-forces of flight, and structural loads. Partnered with Shell, Makani plans to conduct more experimental flights in order to fine-tune the technology. 
What makes Makani's self-flying kite so unique is its lightweight composition and low costs, both of which are paramount in powering off-the-grid communities. With these factors in place, Makani's wind power system will be able to use existing infrastructure and supply chains to further extend its operations. Energy kites can be deployed from both small and medium-sized ports, and won't require specialized vessels or large cranes for installation. Demonstrations in Norway, for example, are conducted with the use of a flatbed trailer, a boom crane and two tug boats, while the kite and spar were installed in water as deep as 220m. 
While Makani is making strides with its self-flying kite, it's not the only company experimenting with this type of technology. Altaeros Energies, Skypull, and Vortex Bladeless are among other companies working on similar projects. Skypull, a Swiss start-up, developed a self-flying drone that can travel to heights of 600m, which is equal to about three times that of traditional wind turbines. The company's current prototype can be described as a multi-copter "box-wing" drone, capable of launching and landing on its own. While its takeoff is powered by battery, this same battery can be recharged each time the kite returns to the ground. Although the technology is currently limited to small projects, Skypull chief executive Nicola Mona believes the system could potentially be used for large-scale projects in the future. 
Altaeros Energies, based in Massachusetts, is known for its Buoyant  Airborne Turbine, which consists of a shell filled with helium that can lift a wind turbine to 600m in the air. This unique technology strives to provide power, telecommunication and a variety of additional services to billions around the globe who currently live in areas without reliable internet access and electricity.
Although wind power generation is more popular than ever in some parts of the U.S. – according to the US Energy Information Administration, five times more was generated in 2018 than 2008 – there are still a few drawbacks that can't be ignored. For one, wind activity is unpredictable, which renders this form of energy unreliable. However, winds at higher altitudes, meaning 1,640 ft and above, are known to blow more consistently and stronger. These are favorable conditions for wind power, and with drones and kites now more affordable than ever, the outlook is a positive one.