A Renewable Energy Forecast for 2021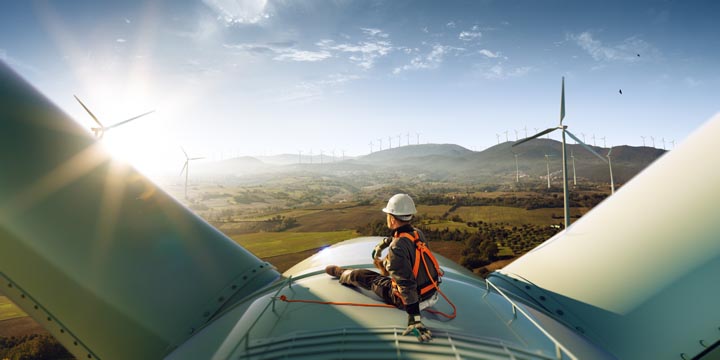 Despite the coronavirus pandemic and the economic upheaval wrought by the bug, 2020 was a very good year for the renewable energy industry. According to data released by the International Energy Agency (IEA), "the global economy installed a record amount of new renewable capacity in 2020, primarily powered by surging demand in the U.S. and China. Overall, 90% of the new electricity generating capacity added in 2020 was renewable energy."
Although the energy industry overall did take a beating (with the fossil fuels sector first suffering losses due to the Russia-Saudi oil price war of early 2020 and things becoming even more volatile in late March), trends in the renewables sector carried its earlier momentum very effectively.
And believe it or not, the experts say that 2021 could be an even better year for renewable energy, with even more gains. While prognostications abound, most industry mavens following the trends have drilled down to a few things that interested consumers and investors alike should keep their eyes on in 2021:
More Solar Plus Storage Solutions
Those who have been following this technology will be aware that the cost of battery storage has plummeted in recent years. Just ten years ago, it cost nearly $85 per megawatt-hour (MWh) to add four hours of battery storage to the wind and solar energy projects. By last year, this cost had fallen to approximately $10 per MWh, with this figure expected to fall to an average of around $8 per MWh by 2022!
Since these costs have declined so dramatically, it is anticipated that even more solar projects will feature battery storage in the next few years. According to the Motley Fool, "[O]nly 28% of the utility-scale solar projects built in 2019 had battery storage, but most projects developed in 2021 will likely feature it as companies like NextEra Energy (NYSE: NEE) want to supercharge the country's battery storage capacity." They expect that in addition to including battery storage in newly developed projects, many companies will elect to retrofit more existing projects with it this year.
Renewables Slip Into High Gear
Despite 2020 being far more encouraging for renewable energy than for the fossil fuels sector, renewable energy was still held back by the COVID-19 pandemic, with the global economic slowdown giving rise to cash flow problems and project delays. These problems are expected to dwindle fairly quickly in 2021. Globally, despite decades of resistance, the IEA now anticipates that India and the EU will finally get on the bandwagon with the U.S. and China in fast-tracking their shift toward renewables.
Based on IEA data, these changes began in Q3 2020. For example, the solar inverter manufacturer SolarEdge Technologies (NASDAQ: SEDG) reported that its Q3 earnings reflected significant growth in Europe as its business outside the U.S. "reached an all-time high."
Hydrogen Projects Filling the Gap
Still, most energy industry experts don't believe that we can reach the goal of 100% green energy with solar and wind by themselves, and they've held this belief for a long time. As a result, many developers of renewable energy projects hold that the energy industry will require newer technologies that have proven viable, but which are not yet commercially available at the cost and scale needed to achieve green energy goals.
An emissions-free technology that has gotten a fair amount of press and which carries enormous potential is green hydrogen. This technology employs renewable energy to power an electrolysis system that produces hydrogen. The hydrogen can then be used to replace fossil fuels in power plants, for example.
For those following the trends, we're likely to see quite a few more large green energy project announcements and partnerships this year. Wind and solar are on track for another record year for installations, and we may also see records broken in energy-storage additions and green hydrogen projects. Considering the trends, investors saying that renewable energy stocks could generate "market-beating total returns" in 2021.