Staten Island Woman Received a $2,000 Con Edison Electricity Bill Addressed to the Wooden Pole in Her Front Yard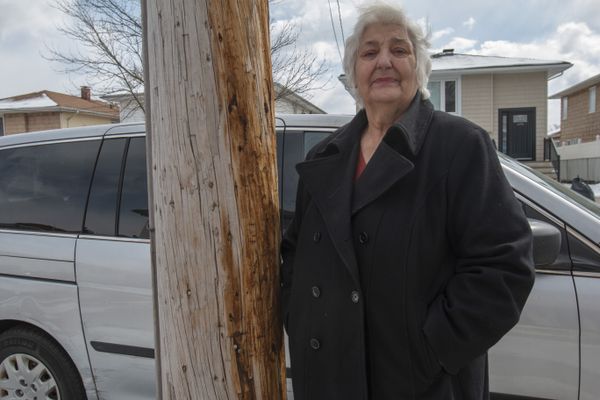 Everyone, at one point or another, knows the feeling of opening their electricity bill and thinking: "There is no way it can be this high!". Now, imagine opening your electricity bill and seeing a total balance of $2,000.
That is exactly what Maria Sprizzo received from Con Edison a few months back. The Staten Island woman was in shock and thought it must be some mistake.
"I'm reading this thing, and it says that I owe them $2,000," the 83-year-old Sprizzo said. "I called (the utility company) to no avail."
The thing is, while the address was correct, there was an added word at the end of her street address: "Pole". Yes, it was addressed to a pole. A wooden Charter Communications pole in her front yard.
"Then I read it carefully and I noticed that the letter was addressed to the pole — a wooden pole in front of my house. You don't write to a pole, if you're normal." Sprizzo said.
After having no luck getting in touch with Con Edison she decided to just ignore the bills. That's when Con Edison started sending service termination letters saying the electricity would be cut-off due to overdue bills.
"I kept protesting and calling up, and none of them helped," she said. "I'm 83 years old. Why are they putting me through this? I'm a nice woman."
Allan Drury, a spokesman for Con Edison, finally provided some clarification on the matter. He stated it is company policy to send the bill to the pole and to a post office box in St. Louis, MO for Charter Communications. He said Sprizzo was never at risk of having her service shut off, and was not expected to pay the bill.
However, Maria Sprizzo is still upset over the matter and just want the bills to stop coming.
"That mail comes into my box every month," Sprizzo said. "What they're doing is completely wrong."