Is Tesla Building the World's Largest Rooftop PV System?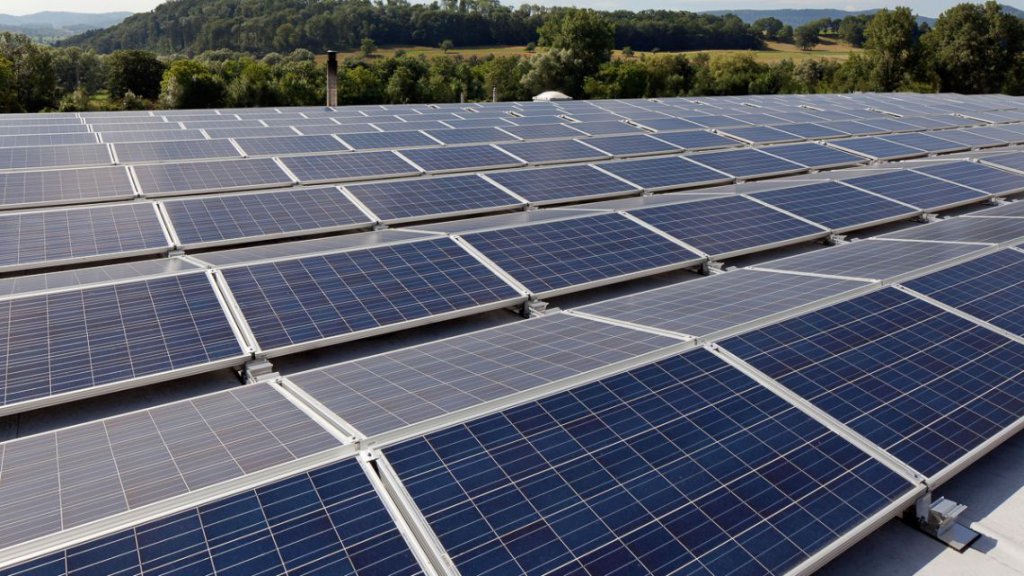 We reported a few months ago about Tesla building the world's largest building in terms of overall footprint to house its battery manufacturing. The Gigafactory 1, as Tesla has named it, appears to also be home to the world's largest rooftop PV system in the near future.
Time-lapse images on BuilidngTesla.com seem to show the beginnings of a solar panel installation on Gigafactory 1 in Nevada. The ultimate goal is to have the entire Gigafactory run off solar power and not have to pull any electricity from the grid.
At first glance, the '70MW' value on a 43-acre rooftop seems like a strong number. The structure is projected to have a 1.9 million square foot footprint. Roughly, 100,000 PV modules, if lying flat, and fairly tight, would fill that space up. A high-efficiency product from solar panel partner Panasonic at 325W would allow for a 32.5MW installation, under 1/2 of the projected 70MW project.
A Tesla spokesperson's description of the project: "GF1 is an all-electric factory with no fossil fuels (natural gas or petroleum) directly consumed. We will be using 100% sustainable energy through a combination of a 70 MW solar rooftop array and solar ground installations. The solar rooftop array is ~7x larger than the largest rooftop solar system installed today."
The current world's largest PV rooftop installation on a single roof is an 11.5MW plant in India on a 42-acre rooftop. That rooftop is part of a larger 19.5 MW, the 82-acre project spread across eight rooftops.