Is Tesla the Power Player Elon Musk Thinks It Is?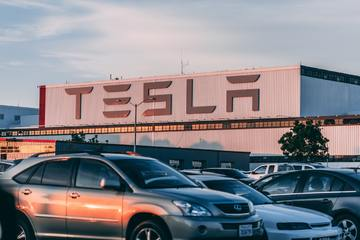 A lot of consumers may be aware that Elon Musk and Tesla Motors (TSLA) don't just make state-of-the-art electric automobiles, but they're probably not aware of the extent to which the car company and its owner are invested (no pun intended) in the energy industry in general, and how their involvement is affecting that industry and the financial sector.
Having been dubbed "the clean energy revolutionary" by some on Wall Street, experts in the financial sector have been both lauding and quietly observing not only Tesla's success but its acquisitions and its overall impact on the energy industry.
Tesla's acquisition of SolarCity (a San Mateo, California company specializing in solar energy services) for nearly $5 billion in 2016 gave some observers in the financial sector pause. This was a time when Tesla needed large amounts of capital to expand its automobile production, and there were already news reports surfacing of battery fires in Tesla's Model S and Model X vehicles. These incidents would only mount, leading to the National Highway Traffic and Safety Administration launching a probe into the fires in 2019.
Now, it looks like Tesla's purchase of SolarCity might have been one of the company's best decisions.
Join and Conquer
Tesla Motors sold more than 76,000 units last year, with around 60% of these being sold in the US. Total production amounted to 24,882 and 83,922 electric vehicles (EVs) respectively for the fourth quarter and full year, while actual deliveries amounted to approximately 22,200 for the quarter and 76,230 overall.
In light of Tesla's sales, it didn't take industry observers (and Tesla critics) long to determine that charging electric vehicles using coal-based electricity isn't very green; the demand for coal-based electricity has skyrocketed in some areas, largely due to the increasing popularity of Teslas and other EVs.
Well, Tesla was prepared for this, which isn't entirely surprising, considering Musk's audaciously ambitious goals.
With the acquisition of SolarCity and other partners, Tesla has positioned itself to incorporate charging technologies directly into their vehicles. Tests involving Tesla's Model X are now in progress and are said to show "significant promise" for Tesla's future in the energy-generation industry.
In fact, joining Tesla and SolarCity is, according to Musk, central to his "Master Plan" which ultimately plans to provide customers with full-stack solutions for owning their own energy production, storage, and consumption.
Such innovations could very well revolutionize the energy industry. With costs that have not leveled off in some areas, widespread outages (such as have occurred in California) and the desire of more and more homeowners to be independent of the grid, Musk's solutions are likely to be attractive to millions of consumers and businesses alike.
Only Time—and Market Forces—Will Tell
It's not likely to be clear sailing for Tesla anytime soon, however. While Tesla continues to hold the interest of the financial sector and appears to be weathering the battery fire issue fairly well, there are still the usual market forces to contend with and, occasionally, "Acts of God."
Registrations for new Teslas in China were down in January, dropping by almost half as the Lunar New Year holiday and the coronavirus outbreak kept buyers away. "Citing state-backed China Automotive Information Net, which gathers industry data based on insurance purchases, Bloomberg reported Thursday that 3,563 Tesla cars were registered in China last month, down from 6,643 in December."
Despite Elon Musk's business savvy, this hefty drop illustrates Tesla's vulnerability not only to unexpected events that impact buyers' behavior, but also broader trends in the electric car and clean energy markets.