Tesla's Solar Roof Tiles Have Impressive First Results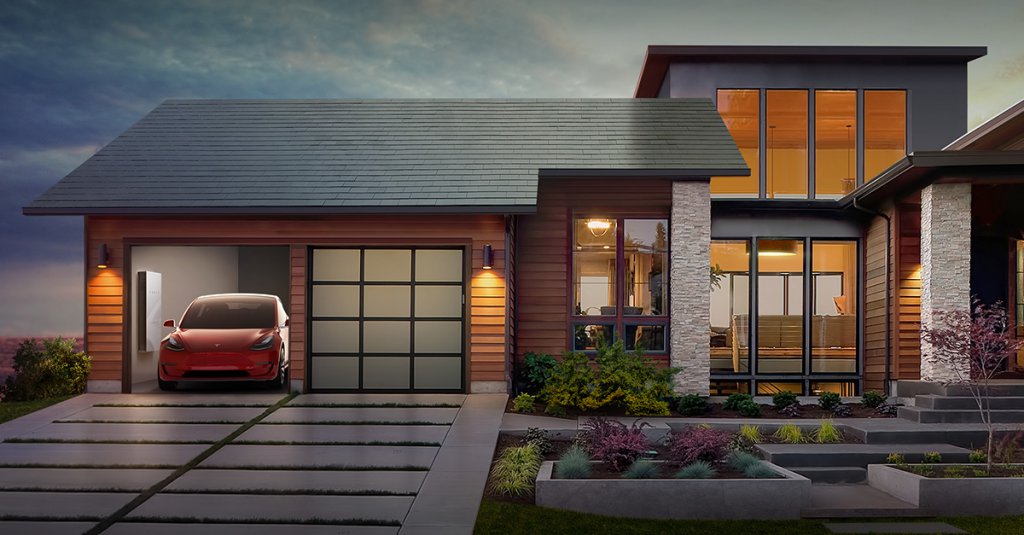 The sun is shining in California, and Tesla's initial batch of solar roof installations are soaking up the rays. On Wednesday, CEO Elon Musk shared statistics from Amanda Tobler, one of the first people to receive a solar roof for her San Jose house back in March — and it seems the weather is doing wonders for renewable energy.
As one of the first houses to use Tesla's solar panels that look like roof tiles, Tobler's house has received widespread attention — even being quoted in the Tesla annual shareholder meeting. The $55,000 roof (a figure that factors in tax incentives) has around 40 percent solar tiles over 2,000 square feet, producing around 9.85 kilowatts of power. This week's figures show Tobler's household used 285 kilowatt-hours from July 2 to 8, but in that same period it collected a staggering 394 kilowatt-hours of 
solar energy
. The setup can either sell the excess power to the grid, or use it to recharge the Powerwall battery pack that keeps the electricity running when the roof isn't generating power.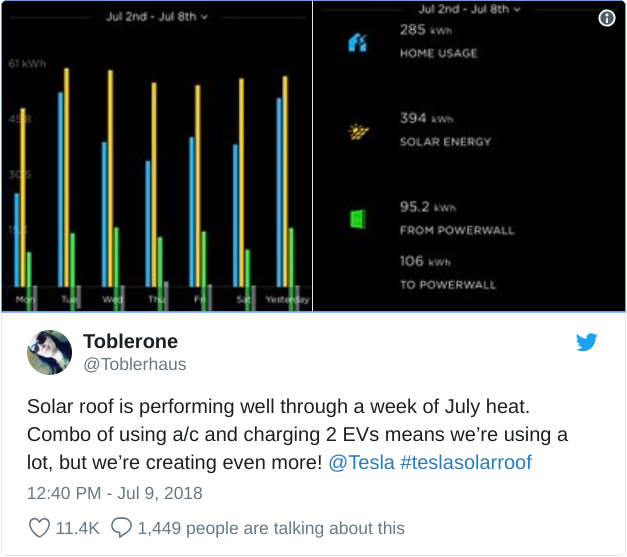 The roof doesn't come cheap. The tiles come in four styles, which feature both solar tiles at $42 per square foot and non-solar at $11 per square foot. Tesla recommends a mix of 35 percent solar tiles to non-solar, costing around $21.85 per square foot — meaning it's easier to make the decision if, like Tobler, the buyer was planning to replace the roof anyway. Tobler noted on Wednesday that the figure is "a lot for sure," particularly as "we're also paying a premium for being early adopters," but "we're happy to take that risk and love the way it looks."
Tobler chose the textured style, but Tesla also offers a smooth tile. Tuscan and slate styles are expected to ship later at an as-yet unspecified date.
While the Powerwall is making headlines in South Australia and Puerto Rico, the solar roof is leading a quiet energy revolution in the United States' west coast.