The Growing Trend of Greenwashing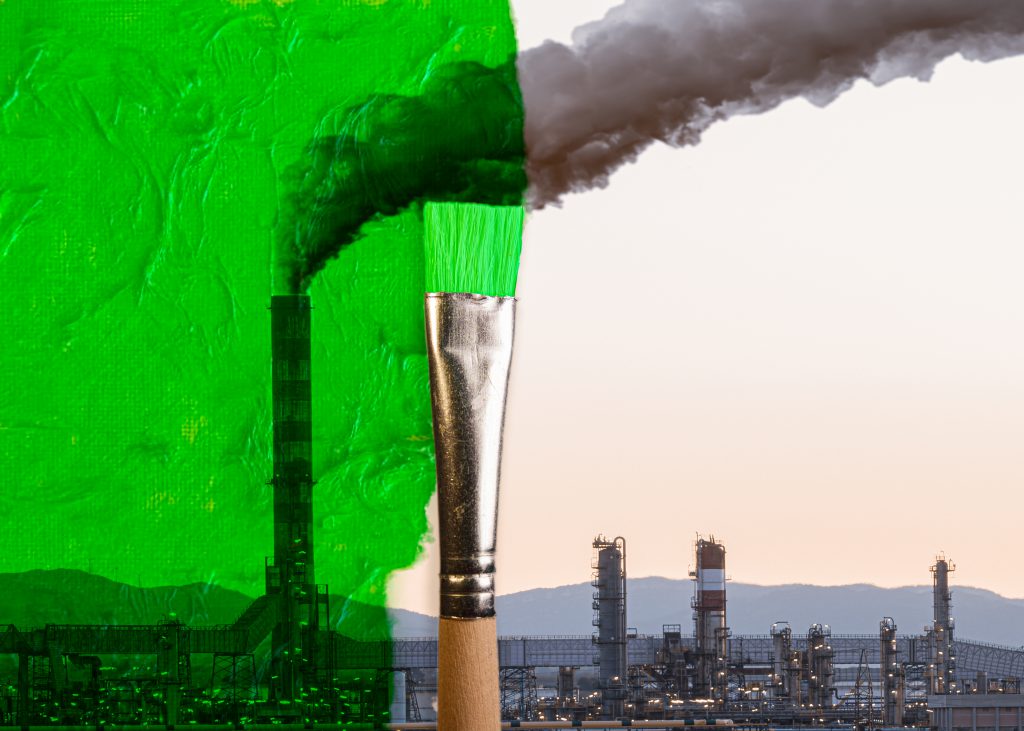 There has been a growing trend towards environmentally conscious products and services in recent years. Many companies have recognized this trend and have tried to capitalize on it by advertising their products as "green" or "eco-friendly." However, not all companies are genuinely committed to sustainability and environmental responsibility.
Some companies engage in a practice known as greenwashing, which is the act of making exaggerated or false claims about the environmental benefits of their products or services. This blog post will provide an overview of greenwashing, give examples of companies that have used greenwashing in the past, describe how it hurts the environment, and suggest what you can do about it.
What is Greenwashing?
Greenwashing is a marketing technique companies use to make their products or services appear more environmentally friendly than they actually are. Companies use this technique to capitalize on the growing consumer demand for environmentally responsible products and services. They use buzzwords such as "natural," "organic," "sustainable," and "eco-friendly" to make their products appear more environmentally friendly than they are.
Greenwashing can take many forms, from vague or meaningless environmental claims to misleading labeling or advertising. For example, a company may claim that its product is "100% natural," but in reality, it may contain harmful chemicals that are not natural. Or a company may use eco-friendly packaging for their product, but the product itself may not be environmentally friendly.
Greenwashing is not only deceptive but can also be harmful to the environment. It undermines the efforts of truly environmentally responsible companies and misleads consumers into thinking they are positively impacting the environment when they are not.
Examples of Greenwashing
There have been many instances of companies using greenwashing in their advertising and marketing campaigns. Here are a few examples:
BP's "Beyond Petroleum" Campaign
In 2000, BP launched a new advertising campaign with the slogan "Beyond Petroleum." The campaign aimed to position BP as a company committed to sustainability and renewable energy. However, the reality was that BP continued to rely heavily on fossil fuels and had a poor environmental record. The campaign was widely criticized as an example of greenwashing.
McDonald's "Green" Packaging
In 1990, McDonald's introduced new packaging that it claimed was environmentally friendly. The packaging was made from recycled paper and was supposed to be biodegradable. However, it was unveiled that the packaging was not biodegradable and contained toxic chemicals.
H&M's "Conscious Collection"
H&M launched its "Conscious Collection" in 2011, which was supposed to be a line of eco-friendly clothing made from sustainable materials. However, it was later revealed that the collection contained materials that were not actually sustainable and that the company's overall environmental record was poor.
Volkswagen's "Clean Diesel"
In 2014, Volkswagen launched a marketing campaign for its diesel cars, claiming they were "clean diesel" and environmentally friendly. However, it was uncovered that the vehicles were equipped with software that cheated emissions tests, leading to a major scandal.
How Greenwashing Hurts the Environment
Greenwashing is harmful to the environment in several ways.
First, it undermines the efforts of truly environmentally responsible companies by making it difficult for consumers to differentiate between genuine and misleading environmental claims. This can make it more difficult for truly sustainable companies to compete in the marketplace.
Second, greenwashing can mislead consumers into thinking that they are positively impacting the environment when they are not. This can lead to a false sense of security and a lack of urgency when it comes to making real changes to protect the environment.
Finally, greenwashing can lead to consumer cynicism and skepticism toward environmental claims. Suppose consumers feel they cannot trust companies to be honest about their environmental impact. In that case, consumers may disregard all product claims entirely and thus miss opportunities to opt for products that are less demanding on the planet's ecosystems.
What Can You Do About Greenwashing?
First, you can educate yourself on what specific environmental claims mean. This can involve researching the meaning of labels and certifications and understanding the company's environmental practices. Companies can make claims such as "all-natural" or "organic," but these terms may not actually indicate environmentally friendly practices.
Consumers can look for third-party certifications, such as the Forest Stewardship Council (FSC) or Energy Star, which have rigorous standards and requirements for companies to meet.
Secondly, you can investigate a company's overall environmental practices rather than just individual products. This includes looking at their sustainability reports, environmental policies, and initiatives. Companies genuinely committed to sustainability will have comprehensive plans and be transparent about their practices.
Lastly, you can hold companies accountable for your purchasing power. By choosing to support companies that have transparent and environmentally friendly practices, you can send a message to other companies that greenwashing will not be tolerated. You can also write reviews, contact companies, and use social media to raise awareness and call out companies that engage in greenwashing.