World's Most Powerful Wind Turbine Installed Off the Coast of Aberdeen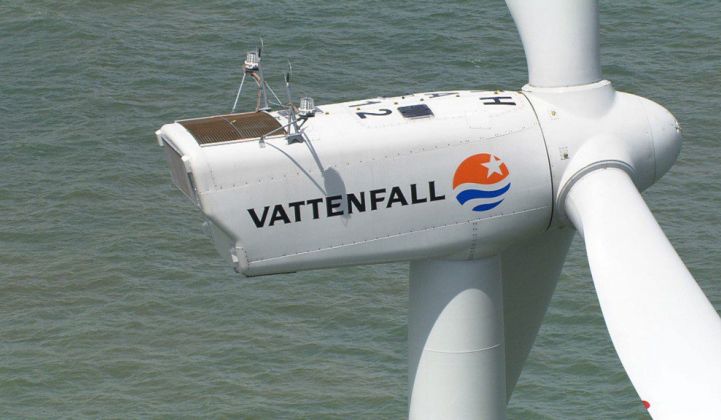 The world's most powerful wind turbine has been successfully installed off the coast of Aberdeen. The 8.8 megawatt capacity offshore wind turbine is capable of generating enough electricity with one rotation of its blade to power the average UK for a day.
It's the first of 11 turbines planned for the project and the first deployment of a model of that size for commercial use. The turbine stands a whooping 191 meters and has 80-meter-long blades.
After completing the installation with a giant floating crane, Adam Ezzamel, project manager with Swedish developers Vattenfall said it was a "momentous" moment.
Before being elected President, Donald Trump pleaded with the UK government to reject the project because it would conflicted with a golf course in the area. The UK Supreme Court denied Trump's protest in 2015.
Vattenfall, the manufacturing company, was able to bump up the capacity from 8.4 megawatts to 8.8 megawatts with an advanced power mode on the turbine. While this is noteworthy and currently the most powerful wind turbine in the world, many believe this is just the beginning.
Vestas is already taking orders for a 9.4 megawatt capacity wind turbine they plan to release in June. Most experts believe these wind turbines will just keep getting bigger and generating more electricity in the next decade.
It is hoped the whole 11-structure project – called the European Offshore Wind Deployment Centre – will eventually produce more than 70 percent of Aberdeen's domestic energy.