How Energy Efficient Homes Help Mitigate Crisis Effects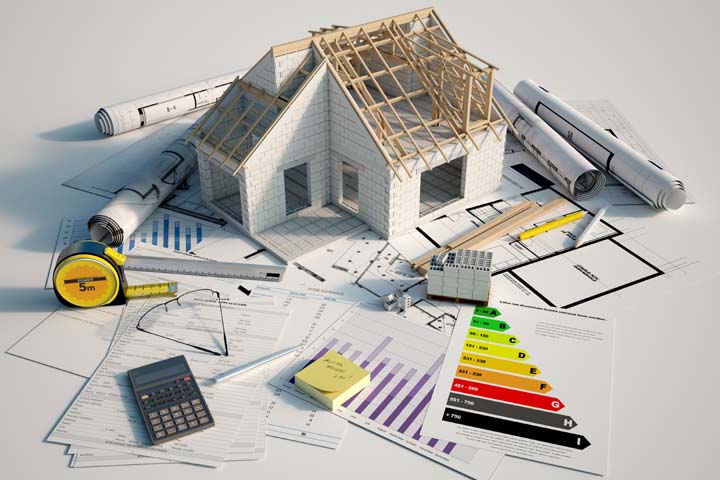 Several significant events have taxed both the energy grid and energy consumers over the last year. This summer, fires, and high electricity usage plagued the nation's western states. The COVID-19 pandemic put onerous economic pressure on energy customers, many of whom were hard-pressed to pay their utility bills due to pandemic-related employment woes, and utilities, some of which became cash-strapped as a result of thousands of business and residential customers in arrears.
It's become apparent that both consumers and the industry need to be prepared to adapt in the face of crises, whether these involve sharp turns in the economy, energy gaps, or extreme weather emergencies. As a result, astute consumers have responded to these trends; those with the means or creativity have been rapidly gravitating toward energy-efficient homes as a means by which they might lessen the impact of future emergencies.
Energy Efficient Homes: From the Ground Up
If we're considering new construction energy-efficient homes, of course, we're looking at everything which relates to enhancing energy efficiency, from blueprints to final inspection. Architects and contractors—many of whom will be specialists in efficiency—consider all of the variables that affect energy use in a new home when taking energy efficiency into account. In general, these will include:
Construction design and materials
Windows, doors, and skylights
Insulation and air sealing
Lighting
Heating and cooling
Water heating
Appliances and electronics
While the efficiency of the most energy-efficient home is also influenced by such things as occupant behavior, site conditions, and climate, for our purposes, we'll assume that the efficiency-conscious homeowner will be more likely to engage in behavior that complements their energy-efficient home.
Tangible Benefits
According to Ryan Colker, executive director of the Alliance for National and Community Resilience, living in an energy-efficient home doesn't just save money on utility bills. "A well-insulated, weather-tight households heat longer than one that's poorly insulated and drafty," he says. "It will also stay cooler during a heatwave, even without air conditioning, so it can reduce the risk of heat-related illness. If you lose power during a winter storm, the energy efficiency investments that you've made can help keep you in your home." He goes on to say that as damaging storms, heat waves, and other extreme weather events grow more common, prioritizing energy efficiency can help communities keep people safe.
"Survivability" is a term that's become common among architects, engineers, and builders in the energy efficiency housing game. Homes that can stand up to the most extreme weather conditions while maintaining occupant comfort for as long as a week in the event of a power loss are the nominal goal of many involved in the design process of these homes.
Smart technologies are increasingly becoming standard features in new construction energy-efficient homes, but there is also a cottage industry in after-market smart systems for existing homes, as well as companies that are focused on optimizing the structural aspects of existing homes to enhance efficiency.
Home energy management that utilizes renewable energy resources to supply load demand can also mitigate the effects of energy emergencies by reducing overall demand, while ultra-efficient new homes employ state-of-the-art energy-efficient construction, appliances, and lighting with commercially available renewable energy systems. On the supplier side, these smart technologies allow utilities to allocate stored energy to supply customers during a severe weather event or protracted emergency, further mitigating stresses on the grid.