Energy Industry Celebrates $2.3T Government Funding in New Coronavirus Bill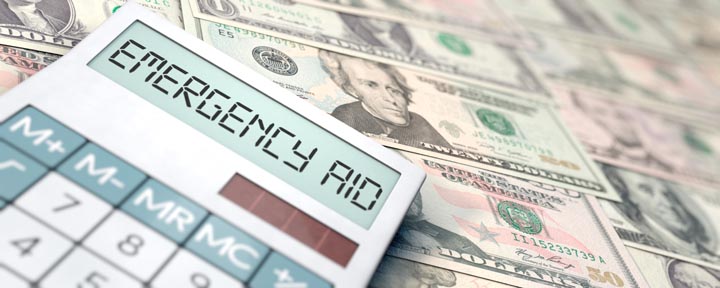 Despite some contention and wrangling on Capitol Hill over the amount of COVID-19 stimulus checks, those in the natural gas, oil, and renewable energy sectors were all able to find some form of gratification in the $2.3 trillion omnibus spending and coronavirus relief package passed earlier this week by Congress.
In general, the reaction from the industry was positive as regards the bill's energy sector provisions.
Several provisions from Sen. Lisa Murkowski's (R-AK) American Energy Innovation Act were included in the legislation (including sections of two bipartisan bills to promote carbon capture, utilization, and storage), drawing praise from the American Petroleum Institute (API).
Industry Experts Praise Legislation
API's Stephen Comstock (vice president of corporate policy) weighed in, saying "We commend the bipartisan group of lawmakers who have moved this legislation one step closer to becoming law and who understand the important role of advancing innovation and technology in addressing the risk of climate change."
Adding that "We urge the president to swiftly sign this bill into law," Comstock also encouraged the next Congress to continue to focus on bipartisan climate solutions like Murkowski's, which he believes can reduce greenhouse gas emissions from multiple industry sectors and sources, and that help build on the progress the natural gas and oil industry has made in improving environmental performance.
Safety and Emissions Addressed
The omnibus spending package also gives the go-ahead for the bipartisan Protecting our Infrastructure of Pipelines and Enhancing Safety Act (PIPES ACT) of 2020, which brings current the 2016 PIPES Act which was signed into law by President Obama. The PIPES Act is intended to improve safety and curb methane emissions from the U.S. pipeline network through modernization and strengthening of the Pipeline and Hazardous Materials Safety Administration (PHMSA).
PIPES Act Provisions
The PIPES Act has been amended since it was first passed with the intent of further reducing methane emissions from the U.S. transportation infrastructure and provide PHMSA new rulemaking and inspection resources.
Interstate Natural Gas Association of America (INGAA) CEO Amy Andryszak also had favorable words regarding the package, stating that passage of the PIPES Act will provide PHMSA with the necessary resources to continue its work in overseeing the nation's pipeline infrastructure.
"New funding for our nation's pipeline safety program and updates to PHMSA's regulations to reflect the latest technologies and practices will both enhance safety and benefit the environment, " Andryszak said.
Provisions of the PIPES Act include updates to PHMSA's methane leak detection and repair regulations and increased funding for state and federal pipeline safety regulatory agencies. Updated safety regulations for liquefied natural gas export facilities and strengthened safety regulations for local gas distribution systems are also part of the included provisions.
Real Relief, Right Now
Renewable energy advocates also praised legislators for their decision to extend emergency relief measures for the renewable energy sector. These include a two-year extension of the investment tax credit, a one-year extension of the production tax credit, and a 30% investment tax credit for offshore wind projects.
Gregory Wetstone, CEO of the American Council on Renewable Energy (ACORE) said that with around 13% of the clean energy workforce out of a job over the holidays due to COVID-19, extending the relief measures "is a bipartisan vote of support for the renewable energy industry and the hundreds of thousands of Americans building our clean energy future."