Mercedes-Benz Shows Off Their First All Electric Car… and It Looks Good!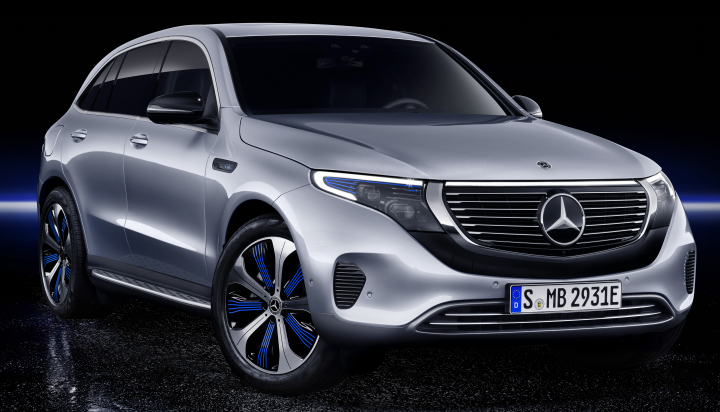 Mercedes-Benz has unveiled its first fully electric vehicle (EV), named the EQC.
The zero-emission SUV boasts 402 horsepower and a range of more than 250 miles, putting it in direct competition with other battery-powered offerings from companies such as BMW and Tesla.
It uses a 80kWh lithium-ion battery to run a compact electric drivetrain at each axle, producing a combined output of 300kW.
The firm said it plans to launch 10 electric models by 2022 and expects battery-powered vehicles to make up around a fifth of its sales by 2025.
The EQC will go on sale next year at a price of around £65,000 and will be integrated into the firm's ongoing series production at its plant in Bremen, Germany.
Dieter Zetsche, Chairman of Daimler and CEO of Mercedes-Benz Cars, said: "With the EQC – the first fully-electric SUV from Mercedes-Benz – we are flipping the switch. Electric drive is a major component in the mobility of the future.
"We are therefore investing more than €10 billion (£9bn) in the expansion of our EQ model portfolio, and more than €1 billion (£900m) in global battery production."