Millions Lose Power in Texas Amid Arctic Freeze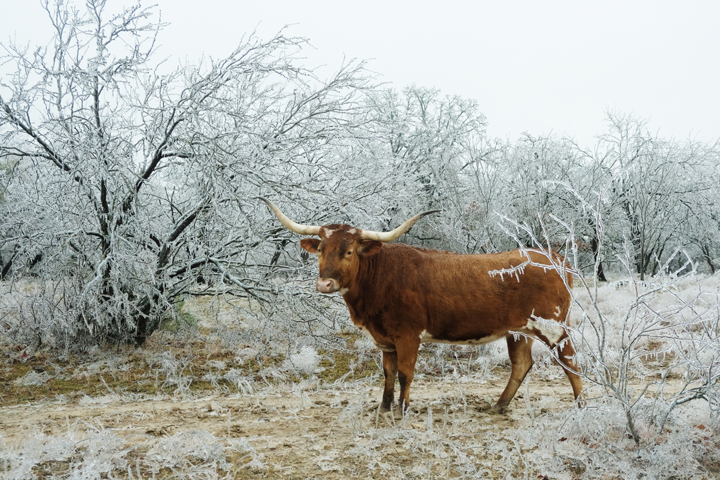 One of the most severe Arctic weather patterns to dip down into the lower 48 in years has shown no signs of letting up and has left a trail of destruction, power outages, and subzero temperatures across dozens of states. To make matters worse: According to USA Today, another winter storm is forecast to hit the South and Midwest before slamming into the Mid-Atlantic and Northeast later this week.
As a result of the first storm, energy suppliers from North Dakota to Texas have been forced to institute rolling power cuts to prevent the collapse of their networks. Protracted subzero temperatures spanning this region have led to the deaths of at least 20 people, with temperatures set to remain low throughout Thursday at least.
A Cascading Effect
In Texas, more than a million barrels a day of oil and 10 billion cubic feet of gas production have been halted, and massive refineries have halted gasoline and diesel output, according to Bloomberg News. An estimated 4 million homes and businesses were without power across Texas on Tuesday, according to utility outage data compiled by Poweroutage.us.
The cold blast is said to be the latest in a chain of severe weather events that have shaken power grids and upended energy markets globally from Japan to France over the last few months. Neil Chatterjee, a member of the U.S. Federal Energy Regulatory Commission, weighed in, saying "I've been following energy markets and grid issues for a while, and I cannot recall an extreme weather event that impacted such a large swath of the nation in this manner."
Bloomberg reported further that over 4.7 million homes and businesses in Mexico also went dark after Texas's shortages triggered cascading failures. Weather forecasters have said that when the temperatures finally do rise (out of negative numbers in some areas), they won't be rising much for several days to a week.
Unintended Consequences
The record-breaking cold front caught Texas's power market especially by surprise since the region's grid is designed for hot summers, not ice-cold winters. Since so many households rely on electricity to heat their home, rolling blackouts have become imperative. Utilities in Texas haven't had to institute rolling blackouts since 2011.
"No matter which way you cut it, this is a massive failure for a grid and a state that holds up energy and electricity as a shining example," said Varun Rai, the director of the Energy Institute at the University of Texas at Austin.
Why Texas Was Hit So Hard
The U.S. power structure is divided into three grids. The first encompasses the eastern third of the nation; then, there's the western states grid and the Texas grid, which covers nearly the entire state. The Electric Reliability Council of Texas, or ERCOT, manages most of the state's power.
At a press conference on Tuesday, representatives from ERCOT said there were 45,000 megawatts offline at that time. This represented 15,000 megawatts of wind power and 30,000 megawatts of gas and coal power.
While part of the crisis has been a function of unprecedented weather, the ongoing energy transition has also been a factor. As electricity demand rises and grids have begun to rely on wind and solar power (where supply depends upon the weather), networks have been forced to increase access to back-up generation. In Texas, where both wind and gas power generation was significantly impacted by the cold snap, there simply wasn't enough reserve power to keep the lights on.