TX Gov: Utilities Can't Stick Customers With Huge Bills After Arctic Storm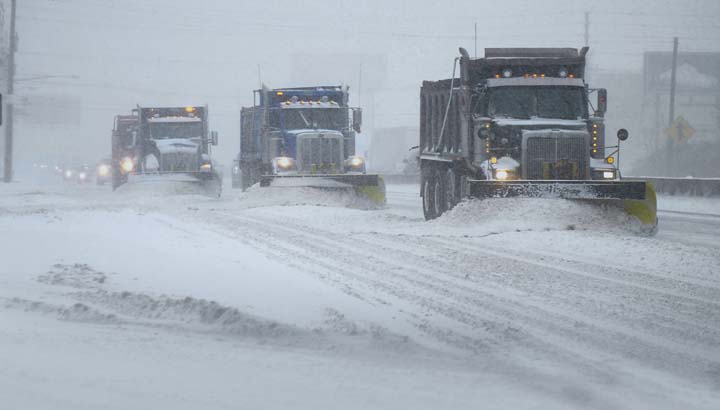 The record-breaking Arctic cold snap and winter storms over the last two weeks resulted in an energy crisis in the state of Texas that not only made international news but brought many related dynamics into immediate focus. The transition to cleaner energy such as wind and solar—a welcome change for many—has nevertheless given rise to deficiencies in the state's energy storage paradigm, which impacted energy distribution over the last two weeks in no small measure.
When unseasonably cold temperatures hit, energy consumers generally expect that a higher bill will be generated for the related billing cycle. There is a matter of degree, however (no pun intended), with very few utility customers expecting to see a year's worth of energy expense reflected over one or two days during a cold snap or winter storm. This, unfortunately, is exactly what many utility customers in Texas are seeing.
Thousands of Texas utility consumers have been suddenly hit with massive bills in the wake of back-to-back winter storms that knocked power out for millions, then brought historic cold and historically high utility bills. Many of these customers were already dealing with utility bills in arrears due to the fallout from the COVID-19 pandemic and were ill-prepared for yet another crisis.
A Year of Expenses in Days?
According to Reuters, Texas utility regulators have temporarily banned utilities from billing customers or disconnecting them for non-payment after the deadly winter storm that caused widespread rolling blackouts. Last Saturday, Texas Governor Greg Abbott called an emergency meeting with state lawmakers after reports of many utility customers receiving bills for thousands of dollars for just a few days of electricity service while Texas was experiencing frigid temperatures.
"Texans who have suffered through days of cold without power should not be subjected to skyrocketing energy bills," Abbott told reporters on Sunday, adding that the Public Utility Commission of Texas would order electricity companies to pause the distribution of bills to customers and would issue a temporary moratorium on disconnection for non-payment.
Texas has a deregulated energy market that lets its consumers choose between competing electricity providers. The problem in distribution, however, was more a function of a lack of storage capacity (from wind and solar, which are not on-demand energy sources, and whose energy must be stored) rather than the deregulated market itself. In the deregulated market, providers sell electricity at wholesale prices that rise according to demand. This of course skyrocketed as the record-breaking cold temperatures hit Texas, which is unaccustomed to dealing with extreme cold.
Picking Up the Pieces
According to Gov. Abbott, the Texas National Guard and military members from several states were helping to deliver and distribute bottled water to Texans in need during the crisis. The state has also brought in an army of plumbers from out-of-state to help repair thousands of burst pipes. He said that homeowners or renters who do not have insurance may be able to seek reimbursement from the Federal Emergency Management Agency (FEMA).
Authorities in Texas remain concerned about water supplies; millions of Texans are still being advised to boil water before using it for drinking or cooking. As of Sunday, Houston officials said the city's water was safe to use without boiling.