PA Officials, 1M Utility Customers Scrambling to Resolve COVID-19 Bill Arrears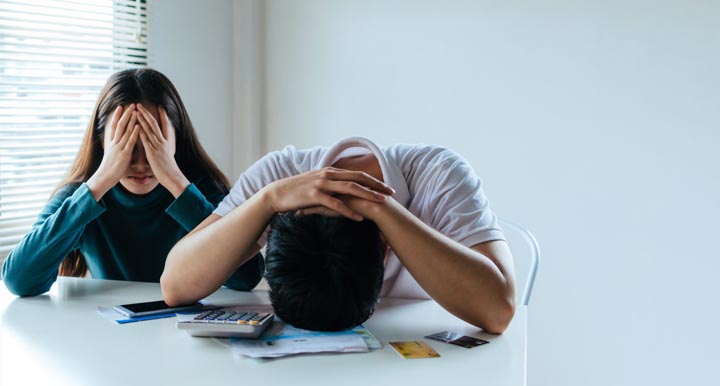 Following more than eight months of COVID-19 pandemic-induced economic recession, nearly a million Pennsylvania customers are in arrears on their utility bills going into the Winter. Despite having been technically allowed to resume shutoffs in November 2020, very few Pennsylvania utilities have disconnected few customers for nonpayment.
According to The Philadelphia Inquirer, around 968,000 residential customers of large electric, gas, and water utilities were more than 30 days past due on their bills at the end of November. This was up 34% from 2019, according to reports filed with the Pennsylvania Public Utility Commission. These customers owed more than $808 million (up 70% from 2019).
Assessing the Damage
One doesn't have to be a statistician to determine that those numbers are likely to increase significantly in the coming months when Winter heating bills typically rise. "We have not yet hit the highest consuming month of the winter," said the PUC's press secretary Nils Hagen-Frederiksen. Typically, home-heating demand usually peaks in February, which usually has the lowest temperatures.
More than 149,000 of 500,000 of Philadelphia Gas Works' customers are behind on their bills, owing $80.3 million, up 67% from 2019. "Peco, the state's largest utility, reported that 141,600 of its 1.6 million customers are past due, up 64% over the previous year. They owe $141.6 million, nearly triple the amount of arrearages from 2019." Peco supplies electricity to customers in Southeastern Pennsylvania and gas service to the suburbs around Philadelphia.
Pennsylvania state law currently prohibits electric and gas utilities from shutting off most nonpaying customers through the end of March. Consumer advocates expect that this will translate into massive bills coming due toward the end of Winter. Next month, the PUC plans to consider modifying rules put in place in 2020 to protect financially-distressed customers.
Worse as Time Goes On
And one doesn't have to be an economist to know that sooner or later, someone is going to have to foot the bill (no pun intended) for all of the unpaid bills. Either the utilities will be forced to "eat" the cost (absorb the cost themselves), ratepayers at large will make up the shortfall through—you guessed it—raised rates, or the customers in arrears will somehow catch up and bring their payments current.
"With unemployment levels still high after the imposition of the COVID-19 lockdowns," says the Inquirer, consumer advocates have expressed concern that many customers will never be able to be their bills current. In most such cases—although never of this scope in the past—utilities usually write off uncollectible bills, recovering costs from all customers in the form of higher rates.
Eyes on the Stimulus
While utilities and low-income advocates seldom see eye-to-eye, given the gravity of the current situation, both groups are on board with some form of a government bailout. They hope that part of the $900 billion spending bill signed into law last December will be able to manage some funding for energy assistance. Low-income advocates currently project that around $850 million of the federal stimulus package will be slated for rent and utility assistance for Pennsylvania families.
The Pennsylvania PUC imposed a ban on shut-offs for nonpayment at the beginning of the COVID-19 pandemic in March 2020, but utilities became alarmed as Summer approached and the unpaid bills mounted. The organization has said it will become increasingly unlikely to recover past-due bills from many customers the larger the debts become.