REPORT: Utility Bills Overwhelm 1/3 of U.S. Households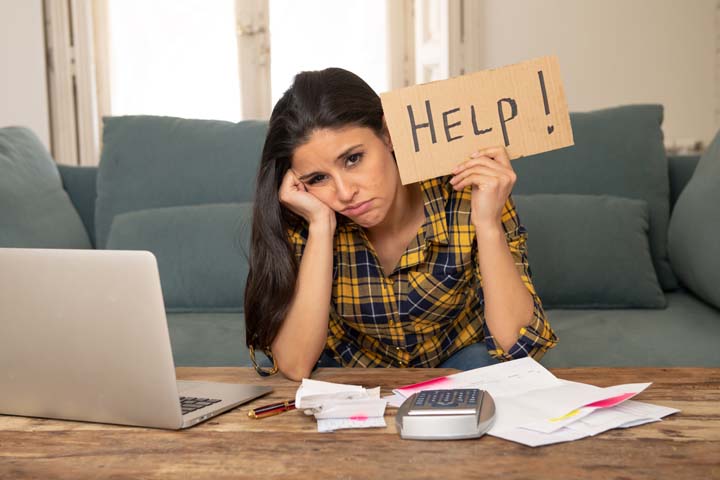 As the dubious "gift that keeps on giving," the COVID-19 pandemic has now left a dizzying number of Americans facing very substantial past-due utility bills. These of course began accumulating last year, as the pandemic forced Americans to work at home—or simply stay home—as they consumed more and more power. The situation is now being compounded by the fact that government moratoriums (which had barred utilities from turning off power for delinquent customers for many months) are expiring in most states.
Consequently, approximately 37 million energy customers—nearly one-third of all households in the U.S.—are now in dire straits in terms of keeping the lights on. Many will have to engage in some fancy footwork with their energy providers and utilities—or lose power entirely—at a time when many are still struggling with lost jobs or compromised income.
On average, American households have been using 10% more electricity during the pandemic, which kept them home for more hours. This resulted in the full-time use of devices intended for part-time use, such as computers, furnaces, heaters, water heaters, and air conditioners.
According to one recent industry study, the average past-due amount owed by delinquent customers is around $870.
$1.9T Aid Package Leaves Questions
According to the Los Angeles Times, even though the economy has realized significant gains in recent months, nearly 10 million jobs remain lost. This includes individuals who have lost jobs outright, as well as small business owners who were forced to close their establishments permanently. Then, millions lost income even though they remained employed, forcing them to grit their teeth and prioritize which bills would get paid.
While the Biden administration's new $1.9 trillion rescue aid package will provide some support, its earmarks only represent a fraction of the $27 billion in past-due balances that U.S. energy customers owe. This leaves many consumers, government officials, and agencies with questions and concerns. Many Americans lost jobs and/or income, businesses, homes, and vehicles in 2020, and the worst aspects of the pandemic have only begun to abate with the aggressive vaccination programs now in play. This has left millions of households in the position of having to choose between the lesser of several evils in withholding funds from creditors when essentials like food are very much on the table (no pun intended).
Record-Breaking Arrears Levels
According to Mark Wolfe, executive director for the National Energy Assistance Directors Association, the total amount owed by U.S. energy customers soared from approximately $11 billion at the end of 2019, to more than $27 billion. "We have never had debts of this size before," Wolfe said.
Even higher bills (than the average) are coming to light in some localities, according to Kathy Kerr, director of utility assistance for the Affordable Housing Alliance. In New Jersey, customers approaching the organization seeking help before the pandemic had past-due balances of between $800 and $1,000. At present, it's not unusual to see past-due balances ranging between $2,000 to $3,000.
Sadly, some energy customers facing massive utility bills were operating under the fallacious assumption that they wouldn't be held accountable for all of the accumulating energy charges during the moratoria on shutoffs. On the bright side, many utilities and energy providers remain willing to negotiate repayment plans with delinquent customers rather than cut off their power.
Customers facing hardship are advised to contact The Low Income Home Energy Assistance Program (LIHEAP), which assists eligible households with heating and cooling energy costs, bill payment assistance, energy crisis assistance, weatherization, and energy-related home repairs.