Location: Bridgeport, CT
Bridgeport, CT is the largest city in the state and is located in Fairfield County at the mouth of the Pequonnock River. Bridgeport is a seaport city which makes it a great for importing and exporting energy sources. With a population over 150,000 residents, it is the 5th most populous city in the New England region. Bridgeport, CT residents, and businesses have been able to shop and compare electricity suppliers since the state became deregulated in 1998. The primary utility for Bridgeport is United Illuminating which serves over 325,000 residents in Bridgeport and 16 other CT towns. For more information on Bridgeport, CT energy usage, source, rates and solar potential, see the graphs below.
Check Out Our Latest Video On Connecticut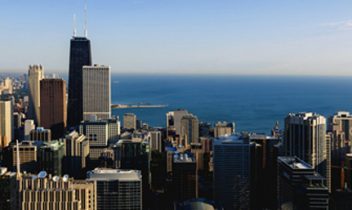 play button
Solar Score for Bridgeport, CT
Compare Electricity has developed a solar score for Bridgeport, CT residents and businesses of 22. This score is based on on a combination of factors including how much sun the area receives, roof space and obstacles that may obstruct the sun, electricity generation needed to be cost-effective, and more. Here is a description of each section of the solar score graph:
Red = "Not Viable" meaning a solar installation would not be cost-effective.
Yellow = "Viable" meaning a solar installation would pay for itself over time.
Green = "Very Viable" meaning a solar installation would pay for itself quickly and has large savings potential.
Sources for Bridgeport, CT
Bridgeport, CT produces energy from a variety of sources. Here are the state's current energy sources and energy production trends.
Natural gas is fast growing in Bridgeport with over half the residents using it for heat

Bridgeport gets renewable energy from hydroelectric power, biomass, and solar energy

Over 90% of the electricity generated in Connecticut comes from natural gas or nuclear power

There are no fossil fuels in Bridgeport or the rest of Connecticut
Locations
Looking for a specific city in Connecticut? Check out our featured cities below for more specific energy usage information.
Research
Compare Electricity is dedicated to keeping you current and up to date with industry leading research. View all the latest news, articles and videos for your location below: